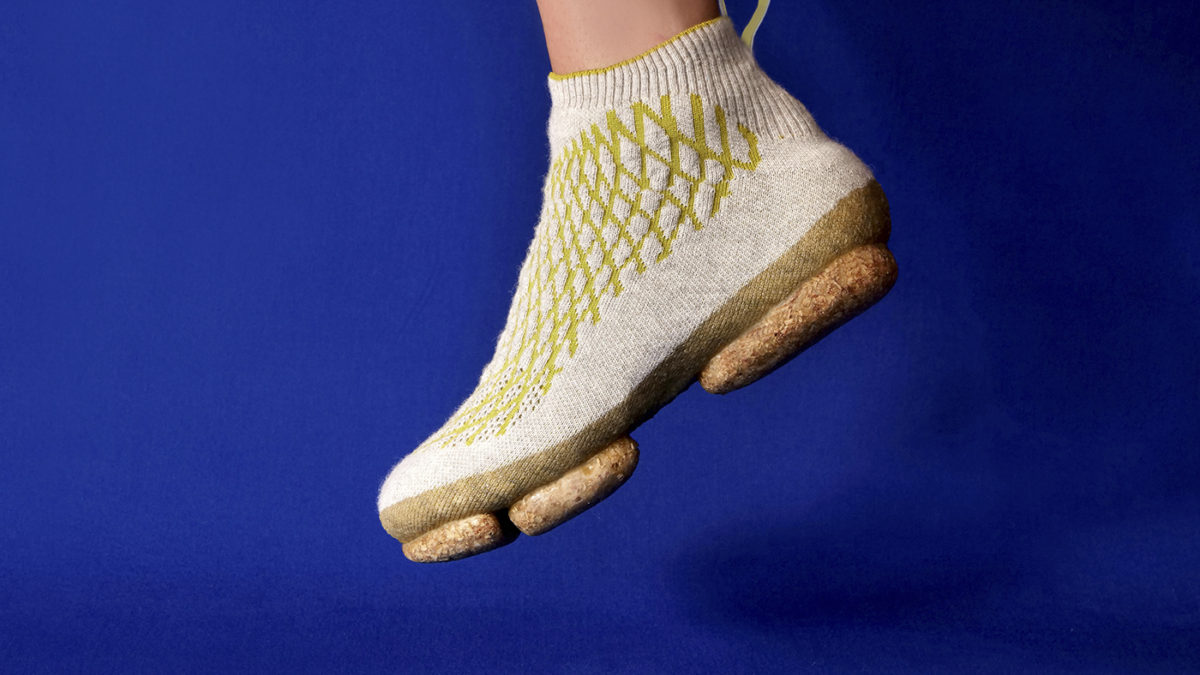 SNEATURE, new sustainable sneakers
Did you know that your sneakers are polluting the planet? The complicated construction and the use of different materials (rubber, textile, various plastics, etc.) make it almost impossible and unprofitable to disassemble and recycle a pair of trainers after their use. What if we could create waste-based sneakers? This is probably what Emilie Burfeind thought during her Diploma project at the University of Art and Design, Offenbach am Main. Named Sneature, Emilie's design is the sustainable answer for a new kind of sneakers.
To start Sneature, the sneaker was segmented into functional and structural areas (membrane, transition, sole) in order to implement the tested materials in a suitable way, taking into account the functional properties of the different areas. Because of the possible integration into an industrial production process, the membrane – the integrative core of the shoe – was created using a 3D-knitting technique. It is made by a protein-based 3D knit (Chiengora, yarn or wool spun from dog hair), which transports the functional properties of flexibility, stiffness, and air circulation in a second skin. The natural properties of the material also provide water absorption and release, and anti-static properties. The membrane is manufactured in a knitting lab.
c
c
The transition from the membrane to the sole is formed by a thin layer of flexible bio-rubber/bioplastic. The junction area is water-repellent against splashing water or moisture and also protects the membrane. As the area is designed to be made of bioplastics, Emilie explains that this material can be produced at home or in a maker's lab in the same way as DIY materials.
The sole is attached to the transition area and serves as a cushion and protection against rapid abrasion of all other areas in order to extend the lifespan of the product. The sole is made of mushroom mycelium cultivated in a mold, which can be produced at home or in a maker lab. The mycelium also belongs to DIY materials, which can be used as a composite material with local vegetable waste.
Sneature is a university research project that shows us one of the many possibilities to replace polluting and obsolete productions with new technologies and materials. Through experimentations and material tests, Emilie has managed to create a product concept that can give us a greener future.
If you want to know more about this new pair of sneakers you can visit Emilie Burfeind's page or follow her on Instagram!
C