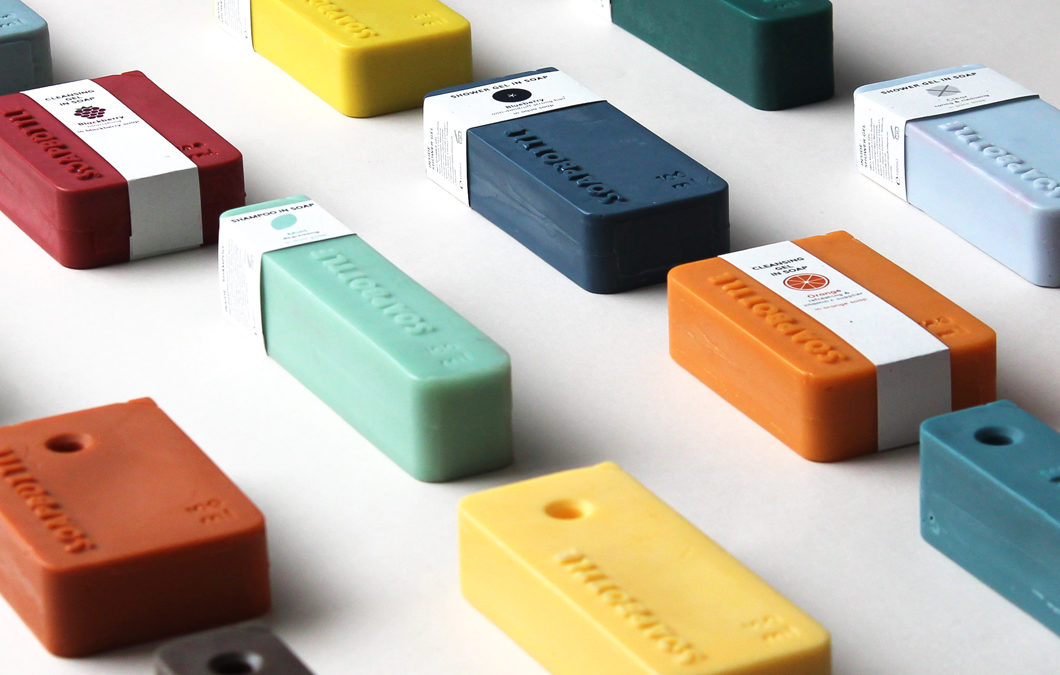 SOAPBOTTLE, packaging made from soap
When it comes to sustainability within the world of product design, one of the many aspects we focus on is the packaging. SOAPBOTTLE is a solution that was created precisely to avoid waste and pollute the world of cosmetics, through a sustainable and intelligent design. The brand, founded by the German designer Jonna Breitenhuber, will soon open its headquarters in Amsterdam. Since yesterday it is possible to help the team thanks to the #washwithoutwaste crowdfunding campaign on Kickstarter!
c
c
During her master's degree at the Berlin University of the Arts, product designer Jonna Breitenhuber created and developed the concept of the project – previously on WeVux. After realizing that there are no alternatives to plastic packaging for liquid personal care products, Jonna was inspired by the world of food packaging by following examples in which the product becomes packaging.
SOAPBOTTLE transforms the concept of cosmetics without packaging and allows the packaging itself to become part of the product for the body. Unlike any other packaging, SOAPBOTTLE is made up of natural and biodegradable ingredients that "wash away" over time. In this way, waste can be completely avoided. The simple rectangular shape and the engraving of SOAPBOTTLE refer to a traditional piece of curd soap. The bottle can be opened by cutting the marked corner and closed with a reusable metal cap. The SOAPBOTTLE consists of 80 grams of soap, holds 100 milliliters of liquid and is designed to be used for up to one month. The tube makes it possible to hang the SOAPBOTTLE with a ribbon in the shower. Moreover, the band makes it easier to handle the bottle with wet hands. Alternatively, it can be placed on a sponge. As the content within is being used, the soap packaging very gradually dissolves. Once the liquid is finished, the empty bottle can be used again as hand soap.
An interesting solution that reduces waste and plastic for soap packaging by 100%. With the help of crowdfunding, they want to fund their further product development and also to enable first pre-orders of the products! The opportunity to support the project lasts until April 22nd. Let's join our forces to get SOAPBOTTLE off the ground together! If you want to support SOAPBOTTLE visit their #washwithoutwater crowdfunding campaign on Kickstarter!
cccc
Do you want to see your project featured on WeVux?
Feel free to send us an email at [email protected] to know more, or visit our About page