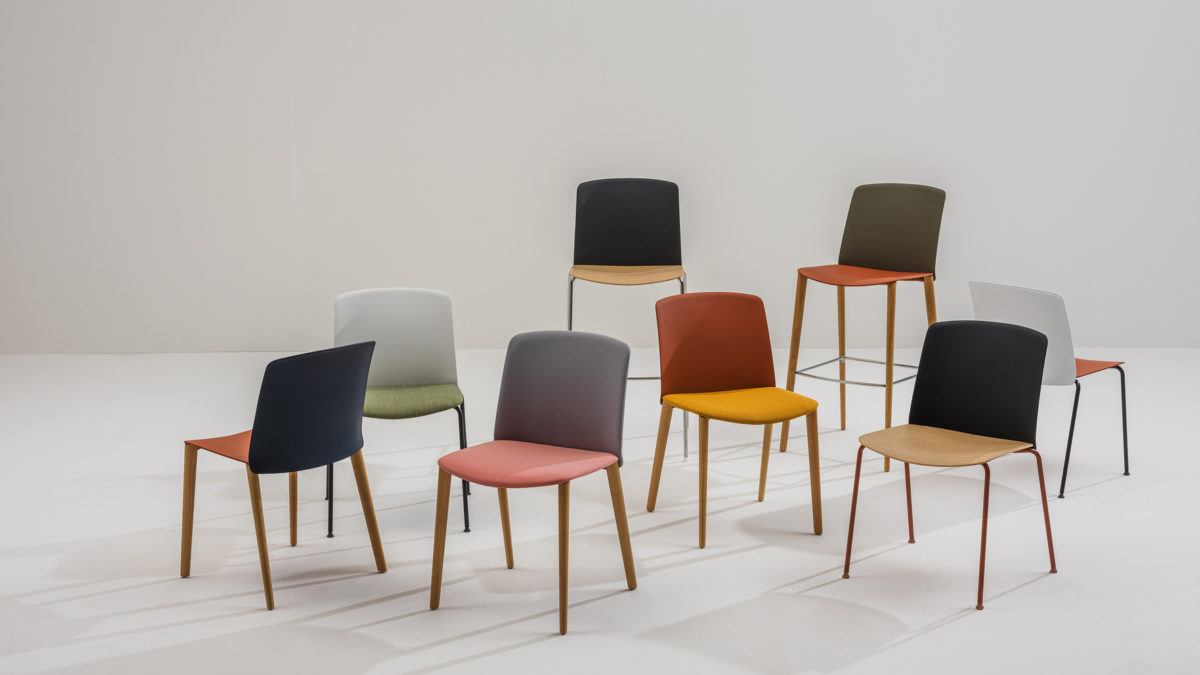 Sustainable furniture, to disassemble and reuse
Sustainability starts with small actions, and when these are carried out by leading companies in the sector, it's a good sign. For a brand it's impossible to change its production from one year to the next or reduce the number of products without risking to raise prices. There is a sensitive balance that must be maintained. Of course, time is running out, but someone has finally begun to understand that we have a problem and we can start to see the first changes in the supply of furniture and products.
A company that has been trying to pursue sustainable goals since 2005 is Arper. Mixu for example, designed in collaboration with Gensler in 2021, is a sustainable and versatile collection of chairs and stools that can be completely customized. This three-part system of seat, backrest, and base can be personalized with myriad of color and texture combinations.
c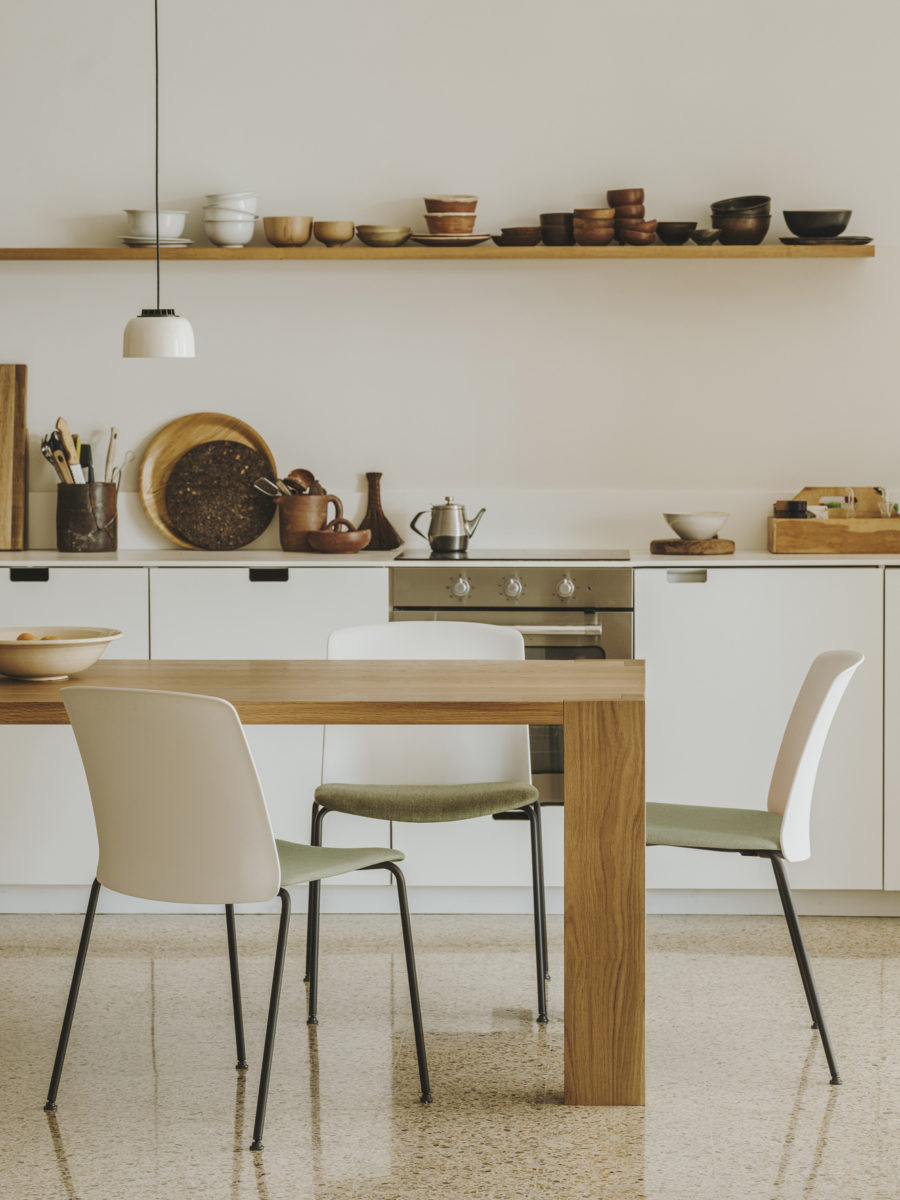 The seat is available in post industrial recycled plastic, FSC certified wood, fully upholstered in fabric, leather or coated fabric. The matching backrest can be made of plastic or upholstered in fabric, leather or coated fabric. The four-leg frame is available in two versions: painted steel or FSC-certified wood. The backrest and seat's upholsteries and the polyurethane foam padding are attached with no glue or stapling, allowing for an easy replacement and extending the life of the product. The steel metal base, made with up to 70-percent recycled steel, is finished with a powder-based coat – free of VOC* emissions – so to reduce environmental impact.
Another Arper's product to mention is Adell, designed by Lievore + Altherr Désile Park in 2020. With a shell made from 80% recycled polypropylene, the seat is supportive, substantial yet lightweight. Adell's shell is made from post-industrial recycled plastic. The chair can be disassembled for responsible disposal. All the materials used can be recycled or reused, reducing overall waste. It's produced without the use of glues, with the aim of reducing emissions and allowing responsible disposal of all components.
Also worth mentioning is Flos with Oplight, designed by Jasper Morrison in 2021. No glue is used to assemble the different parts of this indirect light wall lamp. The product can therefore be separated, replaced individually, and recycled separately. The LED source is not glued and can be easily replaced on site by a professional installer when it comes to the end of its lifecycle.
These few pieces of furniture show us how it's possible to act to "be more sustainable". Products that can be easily disassembled are not the solution to solve everything, but they represent a possibility. If everyone tries to adopt small circular solutions, probably, we would already have a more eco-sustainable lifestyle.
c