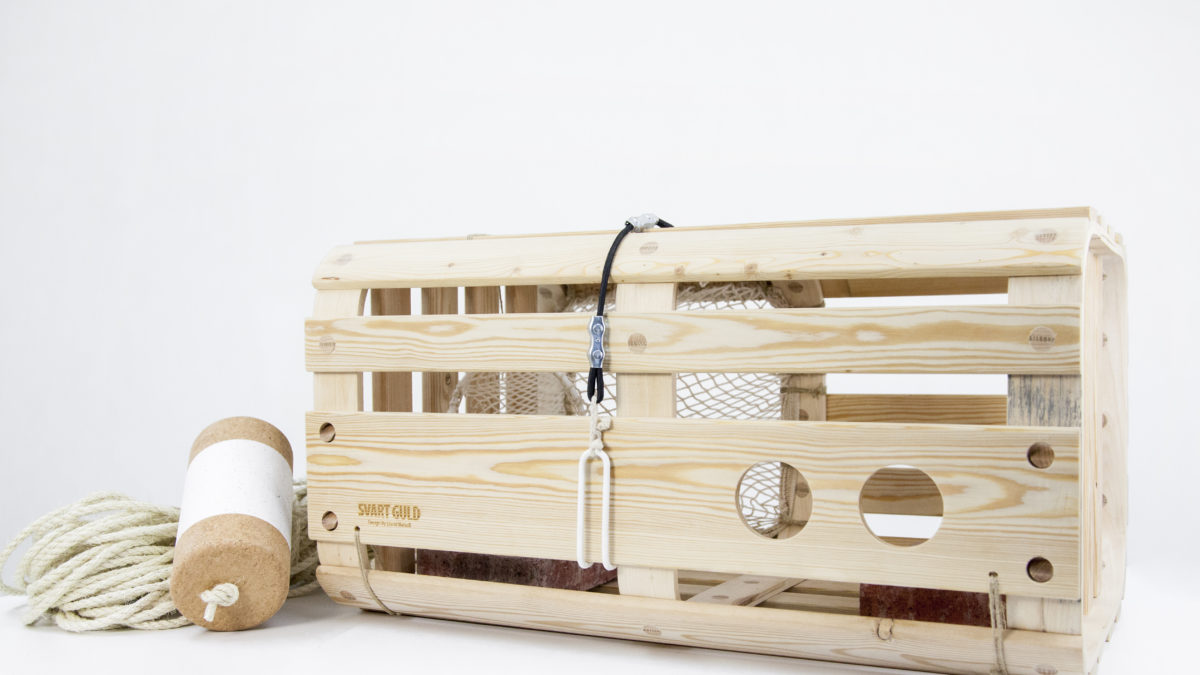 David is keen on open air activities such as kitesurfing, sailing or snowboarding; therefore it felt very natural for him to seek a path which allowed him to do this for a living. After an inspiring working experience in Sweden he was fascinated by how products allow us to charter new territory and tame the elements; looking for his path, an intense study in Sports Design gave him the need for more. Now he is a student at the Master in Industrial Design at Lund University.
He likes risk, he finds intriguing to approach a new project without any real idea of how it will end up – sometimes it means extra work but he is aware of it. In his design he often tries to incorporate old techniques, methods and principles in a new way to add dimension. He is inspired by nature and let it guide his way. One of the product he recently created is Svart Guld, a sustainable lobster pot:
"More than 640,000 tons of fishing nets litter our oceans today, making up around 10 percent of oceanic litter worldwide. These nets continue fishing passively, endangering aquatic animals that can get tangled up, and harming a fragile ecology for many years to come. Svart Guld is Swedish for "black gold". It is a new lobster pot design that resolves problems identified in those currently used, such as the use of plastic components and netting, or that of chemically treated metals. Using traditional techniques of steam bending utilized by shipbuilders in the past and organic materials that have high rot resistance, the new pot can be easily maintained and repaired & opens up should it be lost."
Talking about his future, he would like to work with companies that have a holistic design approach which incorporates everything from design research to finished products. His hope is to find designers that work with a wide variety of products that go along with his ideas of connection to nature and our surroundings.
Thank you David! Follow him on Instagram and visit his page for more projects!
All Rights Reserved to David Bursell and WeVux
Please seek permission before using.