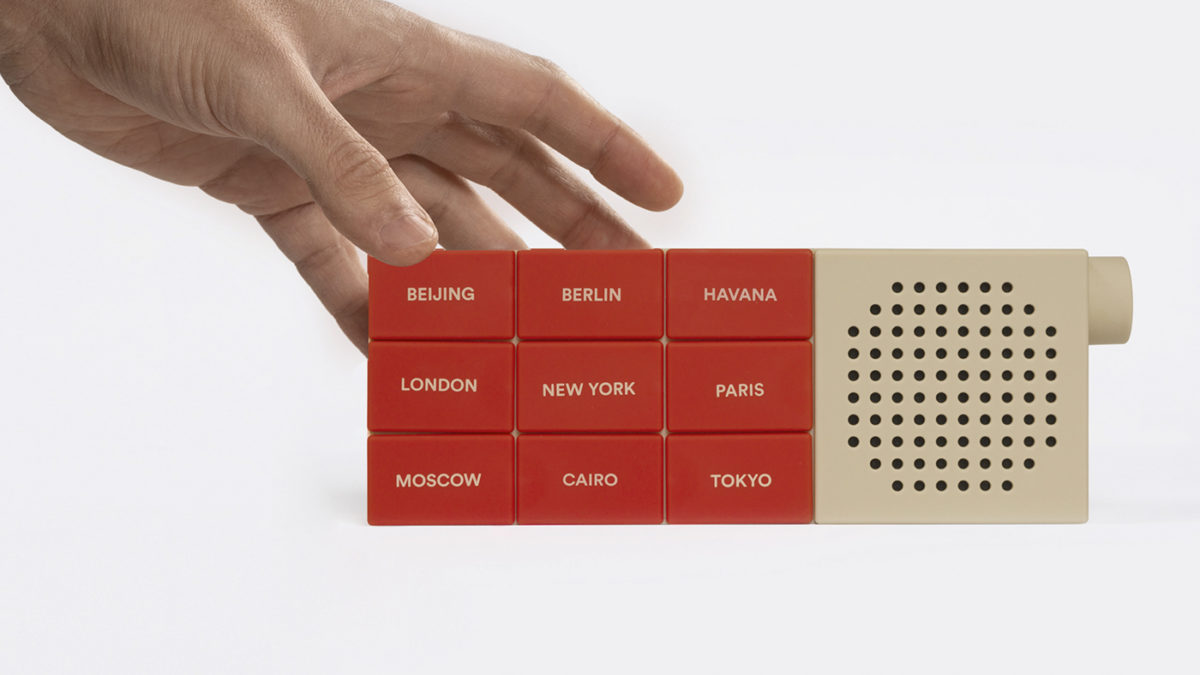 Recently, one of the things that many of us miss the most is travel, but sometimes design meets our needs. What if you can travel at the touch of a finger? We are talking about The CityRadio by Palomar, designed by Emanuele Pizzolorusso. A radio to travel without masks, customs controls, or restrictions – but the project was born long before the pandemic.
The product combines analog and digital: through an app, you can connect your smartphone to the radio with over 60,000 local FM stations. Then, with the help of the nine magnetic and interchangeable keys (eighteen in total, one for each city), you can choose the frequency you prefer. The available cities are Athens, Barcelona, Berlin, Buenos Aires, Cairo, Jakarta, Istanbul, Havana, London, Moscow, Nairobi, New York, Paris, Beijing, Rome, Sao Paulo, Sydney, and Tokyo.
C
C
To use CityRadio you need a smartphone connected to the internet and pairing via Bluetooth. In addition to the dedicated app, you must also set the correspondence between buttons and magnets on the menu. The app is only functional to the object: you cannot listen to the radio from your smartphone. Palomar has signed licensing agreements with various streaming providers and the radios for each city will be FM and not web-only versions. The product is available in red/sand and black/blue and is on sale online for 99 euros.
Visit Palomar to know more about the project!
C