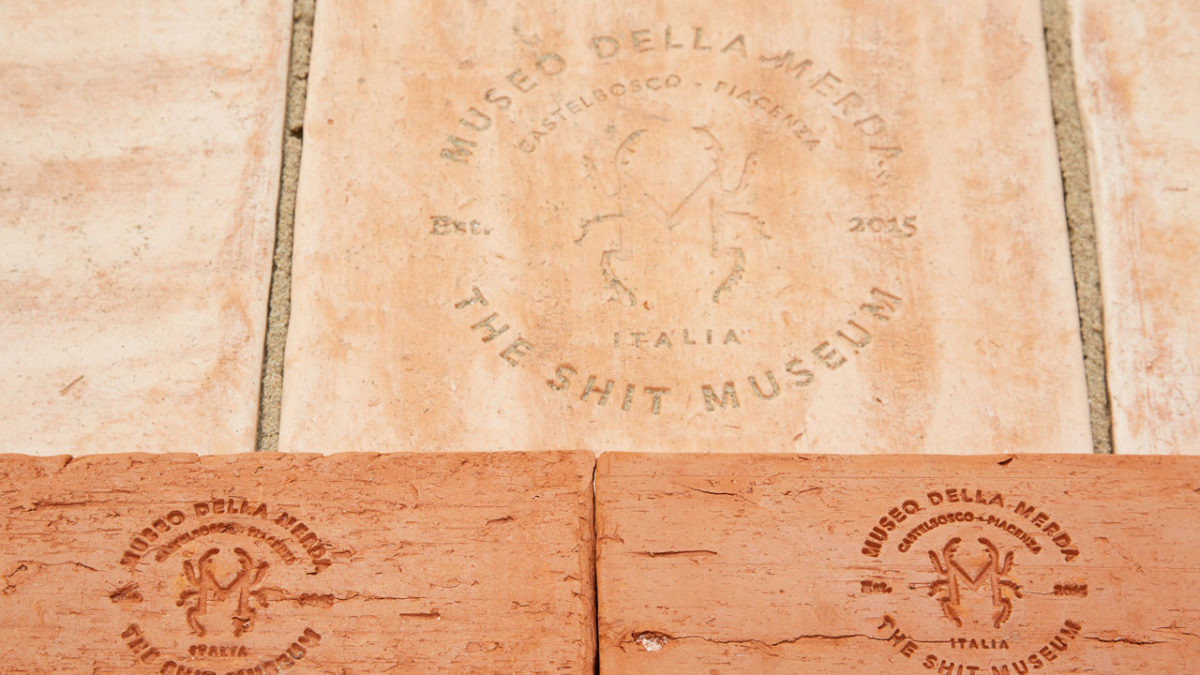 THE SHIT MUSEUM – IL MUSEO DELLA MERDA #MDW16
The Shit Museum in Castelbosco, Piacenza, has been taken to Milan for the MDW2016, to the headquarters of the Historical Society of Encouragement Arts & Crafts – SIAM, which since 1838 has the purpose to bring technology, sustainability and innovation with the Italian cultural heritage and know-how.
Gianantonio Locatelli is the owner of a Grana Padano's farm in Castelbosco that house 2,500 selected cows, that produce daily 300 tons of milk and about 1,000 of dung. He reuses organic waste to produce methane and material for bricks and plaster. This idea and a coversation with Luca Cipelletti, founder of AR.CH.IT, had led to the creation of an ecological avant-garde project: the shit as a valuable material, on which to build information and cultural entertainment, the central theme and the material that gives the museum its provocative name. For MDW the museum showed a selection of works from the collection – among others, Blomqvist, Spoerri and Coda Zabetta – but also its first products: pots, vases, plates and tiles. Every object has been made in "merdacotta" – in contrast to "terracotta", clay – a material made with an high percentage of dried excrements and a smaller of clay, then cooked at high temperatures.

Images © Domus