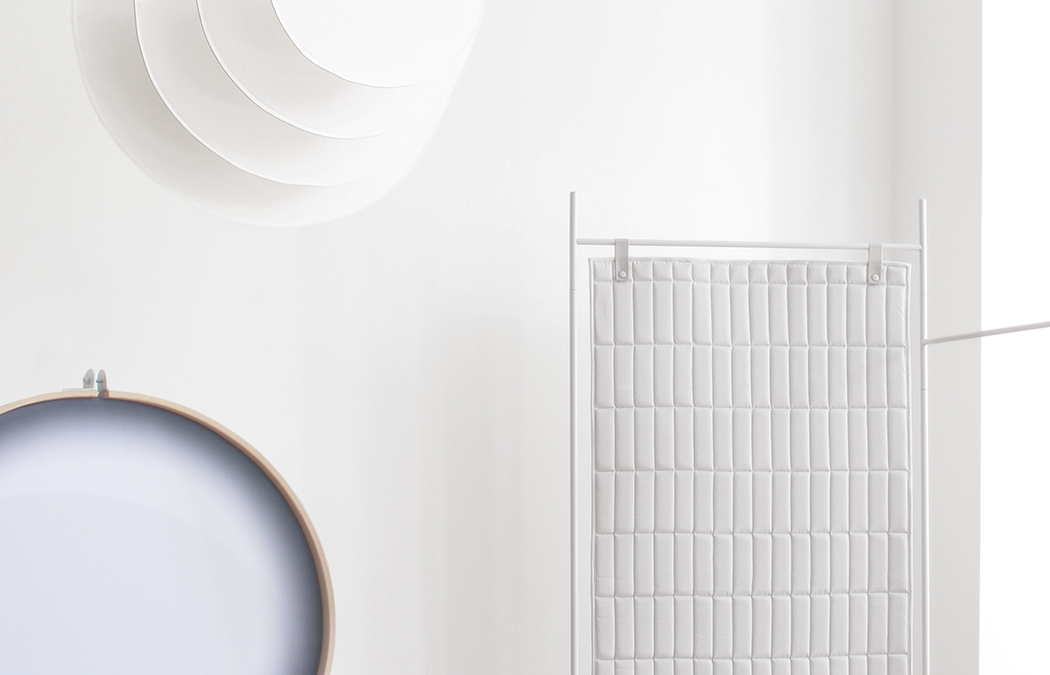 TITANIUM, SILICON AND AIR
Paulina Kwiatkowska is a graduate of the University of Arts in Poznań and the Academy of Fine Arts in Warsaw. She also studied at the Beeldene Kunsten Academy in Maastricht. She designs products and is interested in social conditions of design. Her projects have been awarded in competitions such as Graduation Projects, Coming Out, Make me! and the Yes scholarship programme, as well as presented as part of Warsaw Home, Arena Design, Dutch Design Week and Budapest Design Week.
v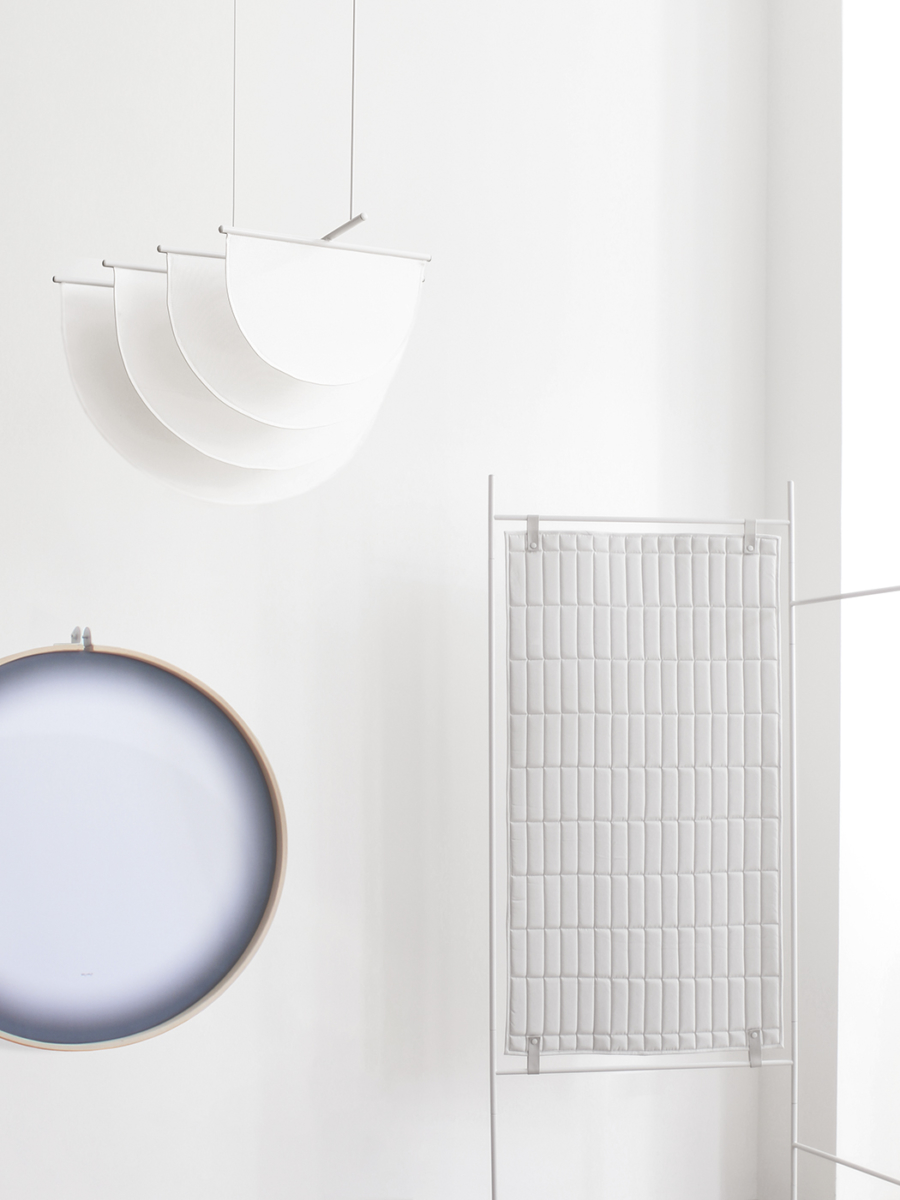 Titanium, Silicon and Air is a collection of objects that cleanse, regulate humidity and temperature in interiors. This is achieved in the most natural way possible: the project main material are fabrics reinforced by substances that increase the efficiency of each process. Object designed with the aim to emphasize the importance of air quality and how it is influenced by the materials that surround us. Useful design pieces to enrich your interiors with a modern touch or an incentive for everyday rituals.
Titanium
The product process is based on a photocatalytic reaction that cleans air from organic impurities. The main medium is titanium paint, which influenced by light releases active ions, converting impurities into harmless substances (water and carbon dioxide). The object consists of several fabric surfaces covered with the titanium paint.
Silicon
The object is designed to regulate the humidity level. Cotton fabric is enriched with a adsorption substance panel containing silicon oxide. The product can be used to equalize the humidity concentration between rooms. It can also be additionally sprayed with water to strengthen the effect.
Air
The main task is thermal insulation. Still air is one of the most insulating mediums. The product is made of a cotton fabric, filled with a low density foam. The result is an interesting, very light structure with high insulating properties. It can be used as a curtain, rug, wall panel or a screen.
Depending on the space and the desired scale of operation the collection is available in various sizes and colors.
Titanium, Silicon and Air is a clever project that shows us how a wise choice of material can lead to the creation of useful objects, for our interiors and for our health. Nowadays, that furniture manufacturers are obliged to create a new collection per year to keep up with the market, the product materials and techonologies choices are fundamental, becoming even an added value – as in this case – and not simple finishes to enrich a style or a catalogue.
Follow Paulina on Instagram! @paulina.kwiatkowska.studio
v
All Rights reserved to Paulina Kwiatkowska
Photography by Antoni Kwiatkowski