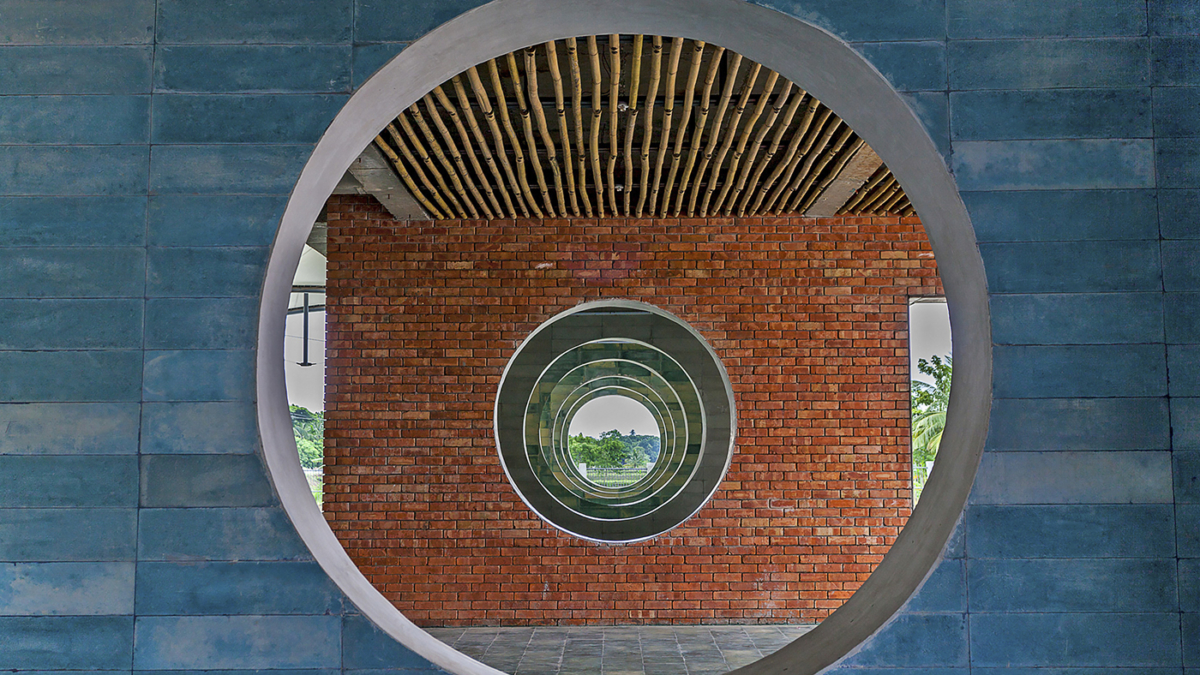 Design studio Tjep and Vaastukalpa Architects have completed a market building that combines Bangladeshi construction techniques with "Dutch flair". The project – to create a series of Village Super Markets in Bangladesh – was initiated by development organization Solidaridad Network as a way to help smallholder farmers, disadvantaged workers and women in rural areas generate more income.
Franks Tjepkema's Amsterdam-based studio Tjep teamed up with local studio Vaastukalpa Architects to design a format for marketplaces that combine traditional stalls with modern facilities for education and community activities. The first completed Village Super Market in the district of Khulna was designed to engender a sense of communal pride, and provide the necessary spaces to support better productivity and quality of life.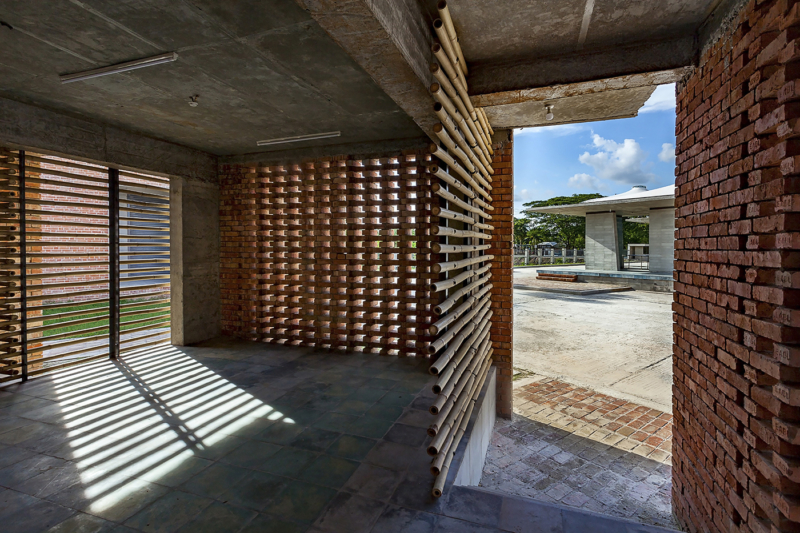 The design of the marketplace, which was also supported by architect Rob van Houten of Amsterdam studio o4Rb, is influenced by Bengal's traditional architecture. In particular, Tjepkema wanted to evoke the look and feel of the small wooden huts, called arots, that are typically used by market traders. "In my first visits to Bangladesh I was struck by the livelihood and dynamics in the markets on the one hand and the traditional craftsmanship and building quality found in ancient local mosques and Hindu temples on the other," Tjepkema added. "The task at hand was to respect and mix the market dynamics with outstanding architecture and a flair of Dutch pragmatism."
The building makes use of traditional materials such as bamboo and locally produced red brick that is laid using typical Bengali motifs. The site's layout positions the stalls along the main axis of the market building, with social and educational functions including a information centre, retail space and administration situated on the perpendicular axis across two levels.  The main building is joined on the site by outbuildings containing essential functional spaces including an area for processing and packing goods, as well as storage facilities and a prayer room.
Visit Tjep's page to know more about the project!
Photography by Chandan and Afrina
(via dezeen)
All Rights reserved to Tjep and Vaastukalpa Architects