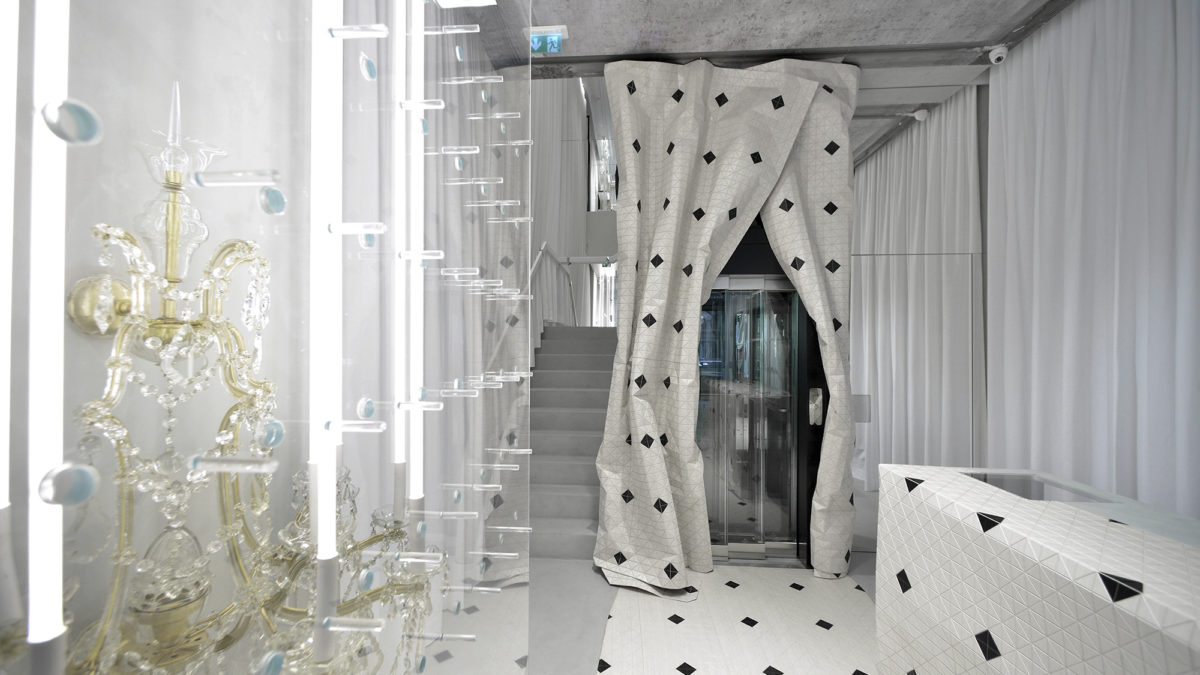 WOOD-SKIN® is one of the most innovative companies that was on show during Milan Design Week 2017 at Ventura District. Founded in 2013, it "gives an exciting tridimensional life to a wide range of materials that have been traditionally used in flat, 2D design." Through their patented products they are able to use surface in a three-dimensional way, that is, they create panels pre-designed to be folded into a given shape along their (pre-designed) "digital" joints.
With more than four years of experience, WOOD-SKIN® offers to designers and constructor a wide range of products for walls and ceilings, that can be
shipped flat and easily installed on spot by local workers without any special training needed. Their object are modern, "elegant life-size origami".
The exhibition at Via Ventura 15 was divided in two main areas: one area hosted the launch of Quiet-Bits, their new system of flexible acoustic modules, it comes in three different sizes "to be assembled in endless configurations, responding to the ever changing needs of contemporary office spaces." The second area of the exhibition was devoted to 3D surfaces, Mesh Sheets and Fold Panels.
They also offers a tailor-made surfaces service which "offers self standing objects and volumes both in interiors and exteriors." In the gallery you will find the latest collection Quiet-Bits, applications of surfaces and the materials they use. Visit their page to know more about their products!
Images by Leo Torri, Hamilton Project
All Rights Reserved to WOOD-SKIN®