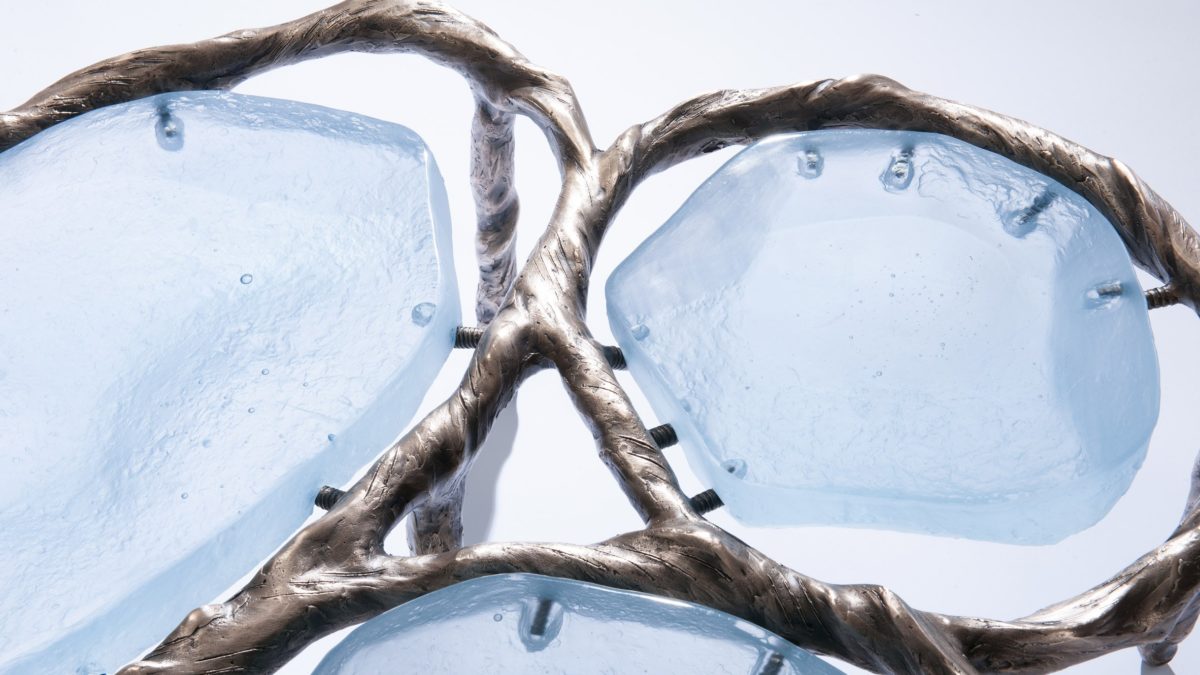 A MYTHOLOGICAL COLLECTION
Inspired by African mythology, Cape Town artist Atang Tshikare and local studio Okha launched earlier this year, two pieces –  a coffee table named Metsing, and a side table named Kaggen – part of an ongoing collaboration between them.
Each piece refers to a character in South African mythology: the Metsing coffee table is named after the Sotho term for "place of water", and features three interconnected pool-like surfaces that form the table top. The Kaggen side table translates as "praying mantis", which is referenced in the design's arthropodic form. "The ideas came about from words and feelings rather than drawings and sketches," Tshikare told Dezeen. "It was about tuning in and translating an almost spiritual concept into something tangible and present." The structures are coated in patinated bronze and were made using a technique named "lost wax" whereby metal is cast in a wax-coated mould. The glass was tinted blue, to make it appear more like water.
All Rights Reserved to Atang Tshikare and Okha
(via dezeen)