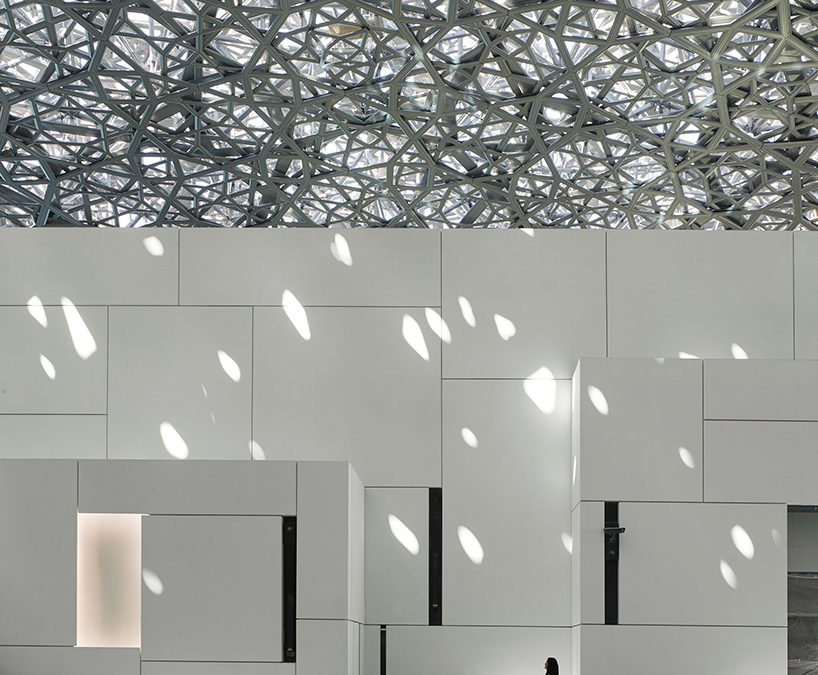 The Abu Dhabi Louvre is the first inter-governmental museum, based on a collaborative project between France and United Arab Emirates. Designed by Ateliers Jean Nouvel with Waagner Biro and Hala Wardé Architecture, in September the museum was awarded with the European Steel Building Award.

It's located on the Saadiyat island where UAE wants to develop the Saadiyat Cultural District – here will be built also the Zayed National Museum by Norman Foster, a maritime museum by Tadao Ando, Guggenheim Abu Dhabi by Frank Gehry and the Performing Arts Centre by Zaha Hadid.
Inspired by the traditional local architecture, Abu Dhabi Louvre is composed by 55 white structures that reproduce the shape of the low and welcoming dwellings spread throughout the region. A double dome that covers the museum was designed with the precision of a lace by a superposition of 7850 stars, a 180m diameter structure that creates a shadow constantly changing, in line with the sun. Manuel Rabatè, Abu Dhabi Louvre Director, explains that the museum collection has 620 pieces, 300 temporarily provided by French Museums and 320 as permanent collection.