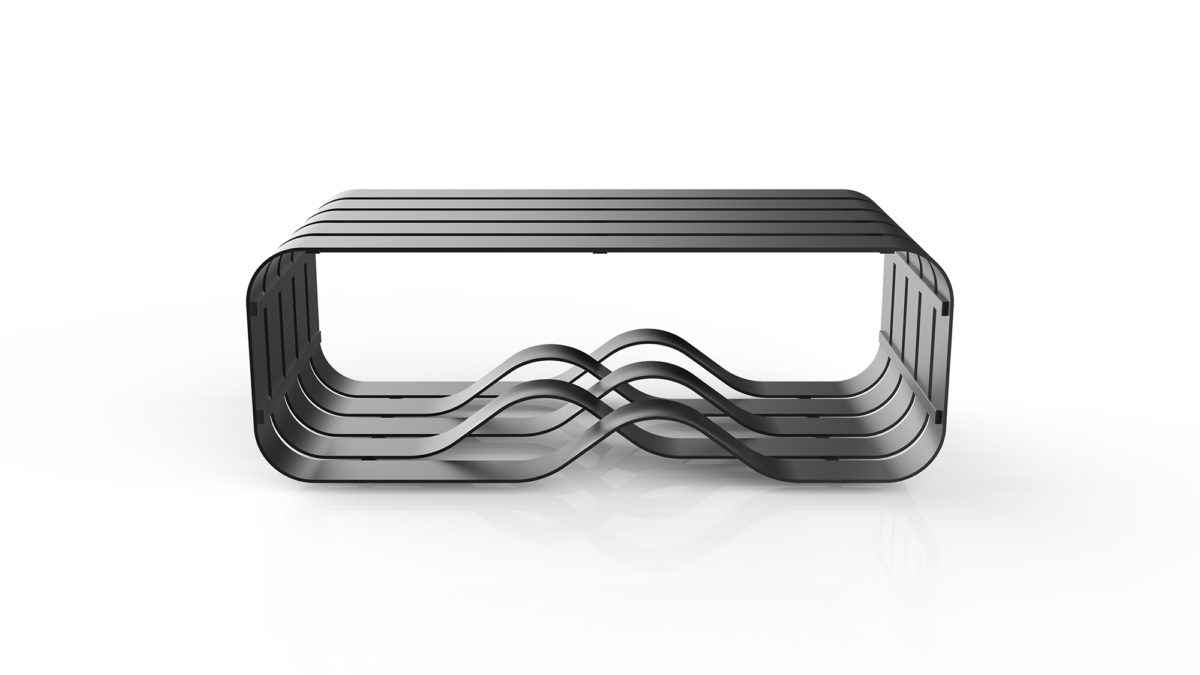 Born in 1991 in Hong Kong, where he's currenlty based, Wai Ho is a versatile product designer, highly committed to furniture design. He studied Industrial Product Design at Coventry University (UK) and one year of Physics at The University of Manchester. His latest experience has been at Karim Rashid China, Shenzen. This year he participated to his second Milan Design Week, where he won the Bronze A' Design Award for his project, Arctic.
Arctic is a coffee table made by metal strips, its dynamic and fluid lines give movement as well as a functional added value: the wavy structure allows different configuration for your CDs, magazines and objects. A "playful" and simple object that give character to the space.
Wai says about him: "In Chinese, we have a motto, 'a calf would not be scared by tigers'. This means that a new-born animal will not fear challenges and will explore the world with curiosity without assumptions, which I believe is a key attribute in a great designer."
Take a look at his page to know more about him and his projects!
All Rights Reserved to Wai Ho Cheung
Please seek permission before using