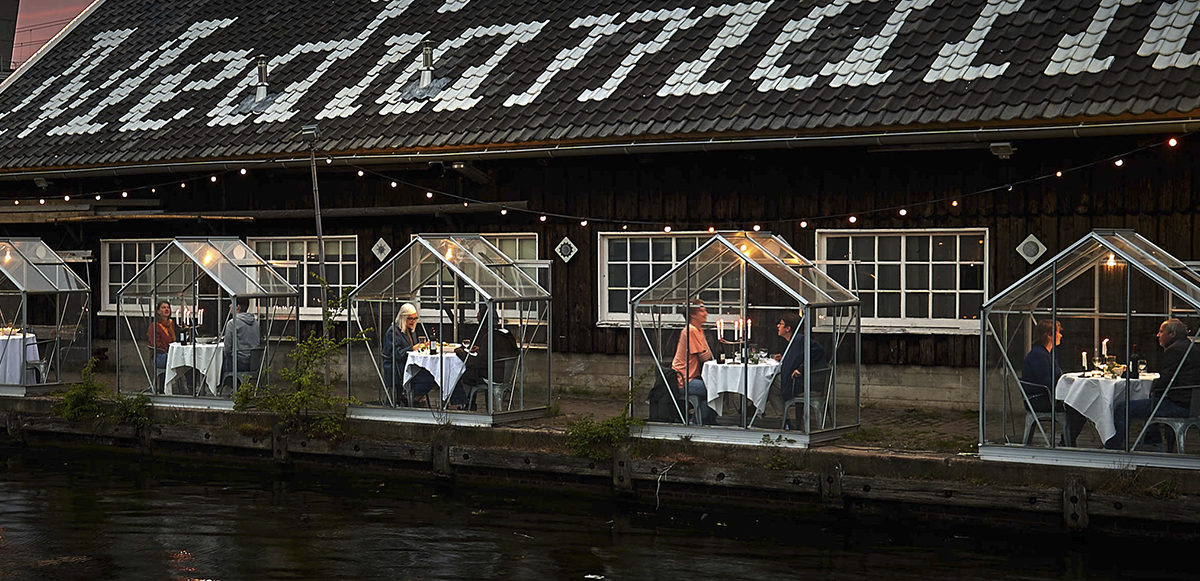 In this new Covi/Design article we will not talk about products directly: we will see two projects concerning space that use products in a new way. The main characters are greenhouses and everyday objects you can find at home, furnishings, books, tables and chairs.
When we talked about social distancing, we have seen that activities such as catering and retail trade are the most affected. Despite this, someone tries to move forward, for example Mediamatic. The Amsterdam restaurant found a simple and effective solution: transparent greenhouses. Thanks to the outdoor area, they have been positioned along the bank of the canal offering not only an excellent solution that allows a couple to eat safely, but also guaranteeing the necessary spaces for customers and staff. Other devices are the staff protection devices and long wooden boards, to serve the dishes respecting the distances. The effectiveness of the service is evident: Mediamatic has already sold out for the next month.
c
Quarantine is also a time to be creative, IKEA knows and comes to our aid with instructions that show us how to create beautiful forts. The guide consists of six variants, each of which includes the complete list of equipment. Of course the objects are all IKEA, but it is not necessary to have that precise product!
Despite the different use of the projects, one commercial and one purely playful, they show us how creativity can be the solution we are looking for, without the re-production of new products and new elusive solutions.
c