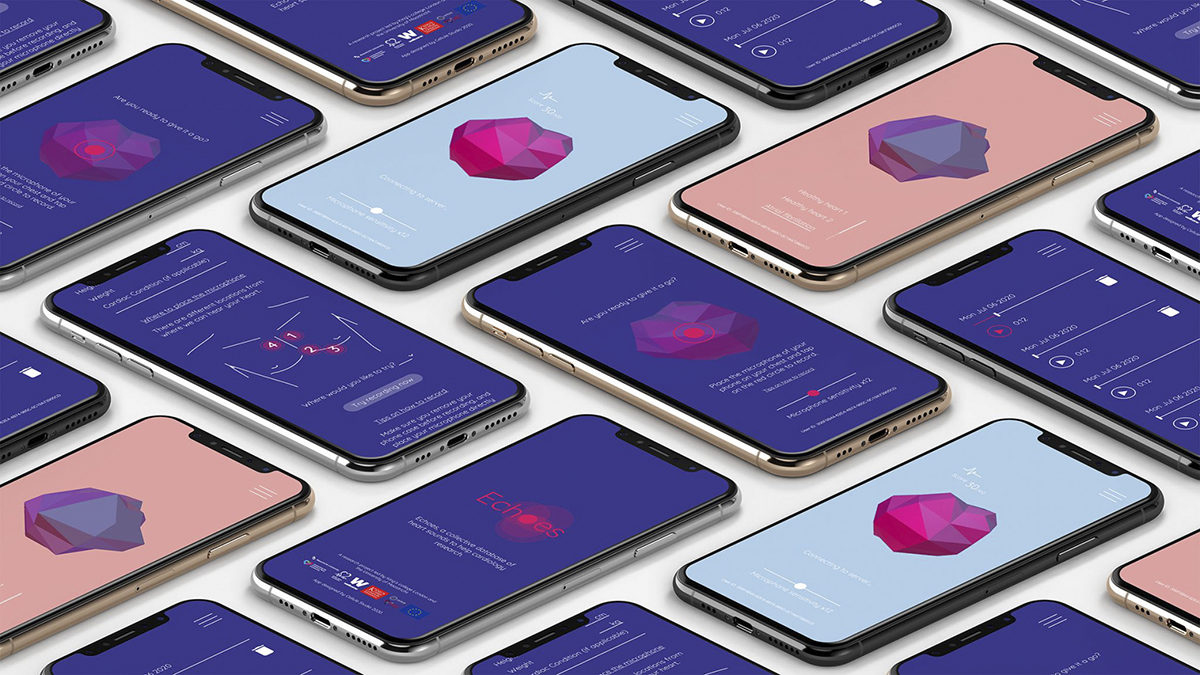 ECHOES, the app to hear your heart
Smartphones are not just tools to connect with the world or a source of distraction. Through the use of dedicated apps, they can become real devices to monitor our health: from the regularity of the menstrual cycle, to sleep monitoring, diabetes values, and so on. As we can imagine, the app world is constantly evolving and today we talk about a new project, Echoes, which allows users to hear the sound and rhythm of their heartbeat. The app was designed with the aim to test the possibilities of tracking heart conditions via smartphone.
Designed by Cellule, a design studio specialized in healthcare, together with the scientific research teams of Maastricht University and King's College London, Echoes also aims to go beyond a purely medical function by letting users connect with their own body. "It is a tool that not only will help researchers understand the potential of mobile technology to detect good quality heard sounds but also will allow users to learn about their heart…" according to Echoes. The idea came from Ph.D. researcher Hongxing Luo, interested in understanding whether smartphone microphones can help patients monitor their hearts from home.
To develop the graphic design, Cellule took inspiration from the way sound is visualized in music. The color palette speaks to a young generation trying to break the many mental barriers around cardiology and health. Echoes sends anonymized recordings to research groups at King's College London and Maastricht University so they can be assessed for sound quality.
Creative direction and production: Cellule
Scientific direction: Pablo Lamata, Frits Prinsen
Programming: Joe and Andrew Fender, Danilo Figueirido
Creative: Josué Graesslin
Make up artist: Olivia Cochrane
Models: Sarah Baugsto and Alice Pan
Photography: Pascal Schonlau
c
c
Do you want to see your project featured on WeVux? Feel free to send us an email at [email protected] to know more, or visit our About page
c