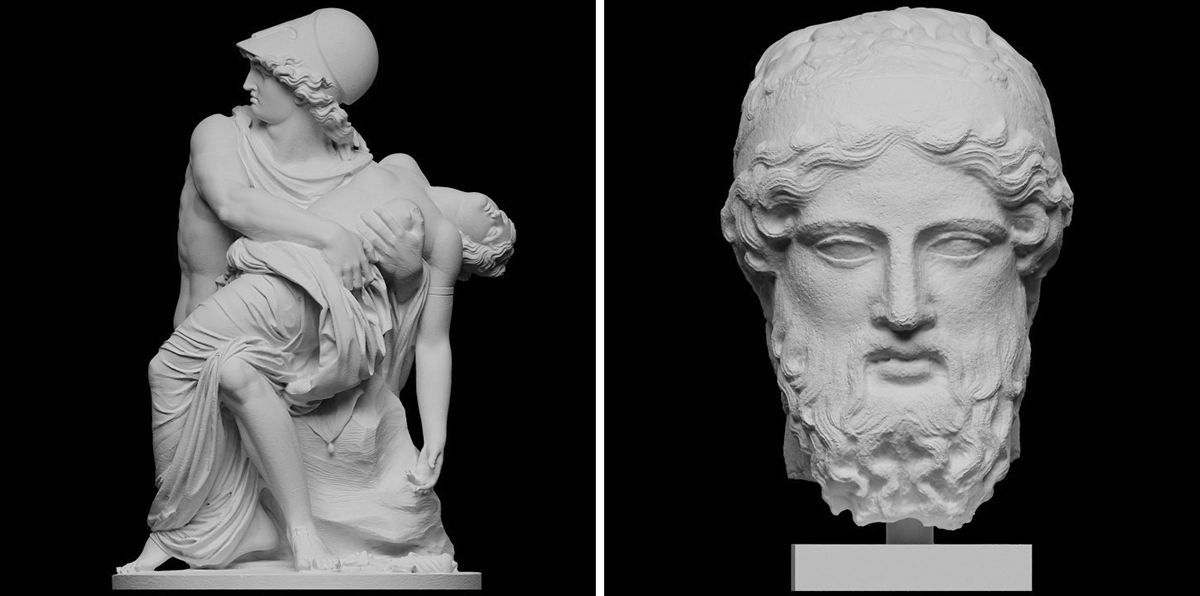 SCAN THE WORLD, to 3D print art at your home
Sometimes it happens that while admiring works of art in a museum, we fantasize and start thinking about the best location for these pieces in our home, the effect they would make on our guests, and so on… In this case, technology helps us with the Scan The World project, an open-source museum that houses an impressive archive: about 18,000 digital scans of works of art.
The collection includes historical pieces like the Bust of Nefertiti, Rodin's The Thinker, and Michelangelo's David, as well as other items available for download and 3D printing within hours. Recently, Scan The World teamed up with Google Arts and Culture, which cooperates with over 2,000 institutions, to add thousands of pieces to the platform. Search online can be done by collection, artist, and location. Each page also shares information about an artifact's history and location, in addition to technical details like dimensions, complexity, and time to print. To get an idea of the 3D printed result, you can also see the images uploaded by the community at the bottom of the page (only if the file has already been downloaded and printed).
The project is part of MyMiniFactory, the largest platform for 3D printed objects. The team is currently working to enrich two sections of Scan The World that explore works from India and China. If you're new to the process, don't panic, MyMiniFactory offers a wide range of tutorials and tips for beginners, for example how to 3D print a realistic-looking sculpture! What are you waiting for, choose the work of art of your dreams and print it!
c
via openculture
Do you want to see your project featured on WeVux? Feel free to send us an email at [email protected] to know more, or visit our About page
c