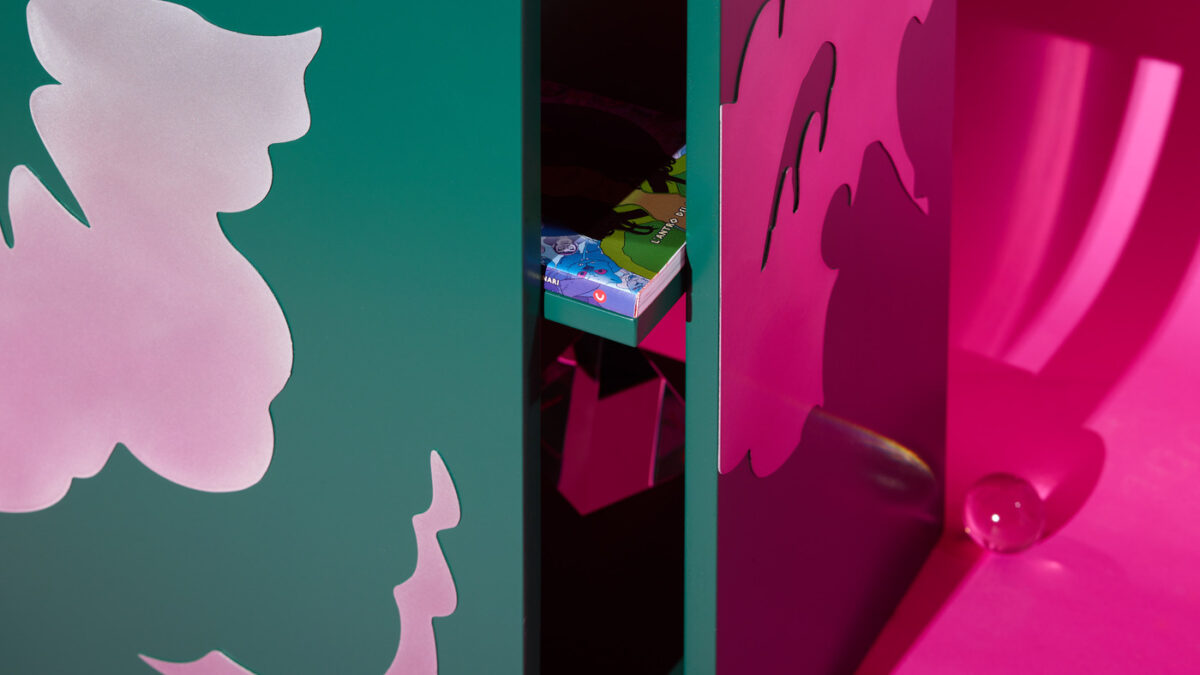 FACING THE HYPE, COEF x GROOVIDO at DDW23
DDW 23 has begun! An event not to be missed is Facing The Hype by GROOVIDO – Gianmaria Della Ratta & Giorgio Gasco. As the studio navigates the complex social fabric of modern and digital culture, they have decided to explore the concept of Hype. The studio has partnered with Coef, a retailer with a selection of the best fashion and sneaker brands, to appropriate its Eindhoven store, create a multidisciplinary exhibition and present their new furniture collection, Diorama. The designers say:
"…the concept of hype, a marketing strategy making products must-haves, emerges as a powerful force that permeates our daily lives. Considered a central characteristic in the dynamics of modern fashion, due to the insistent influences of social and streaming apps, it has had an impact on the furniture design industry as well, evident through collaborations like IKEA x Virgil Abloh."
c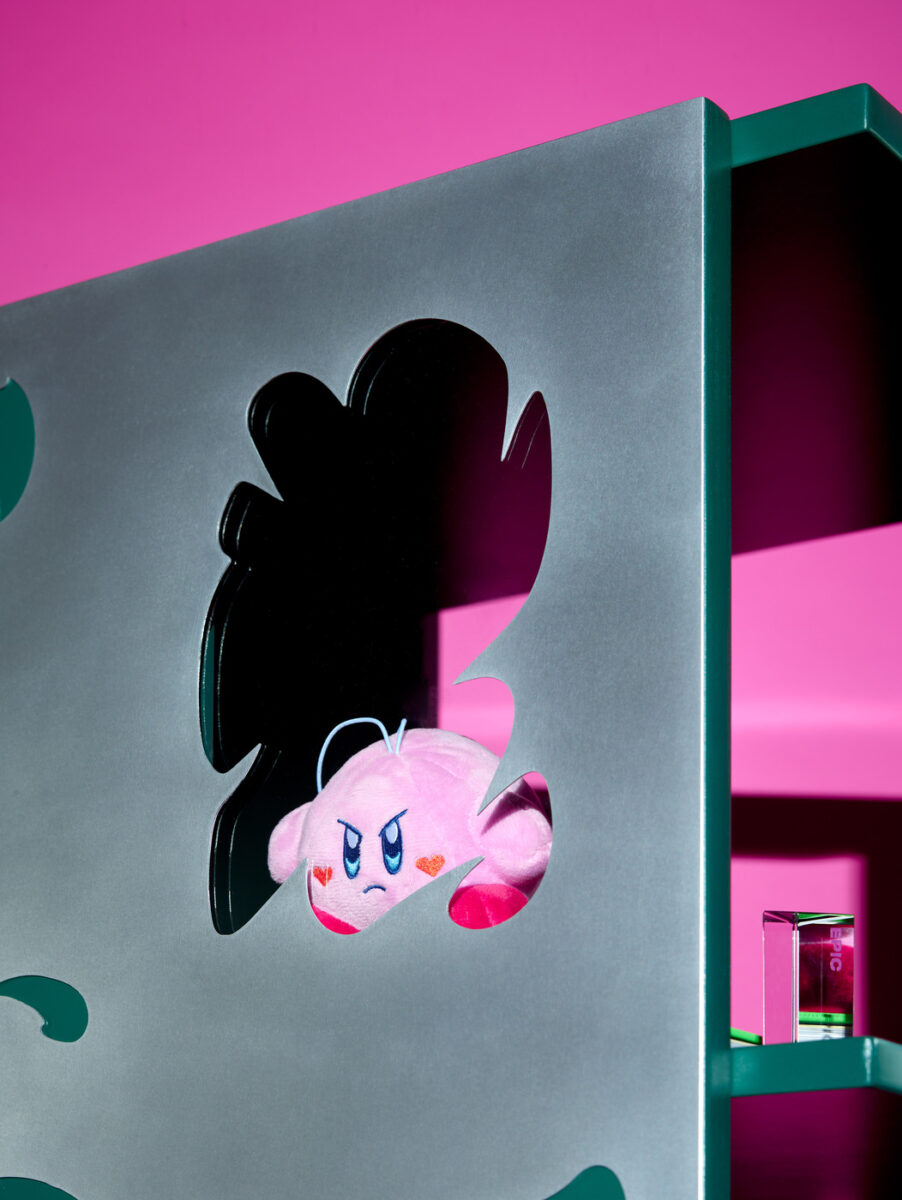 c
The aim of this marketing strategy is to create brand collaborations to sell and attract attention through limited editions of objects and accessories (which are often mass produced) presented with exclusive launches, which lead to immediate sold out and a greater online visibility.
GROOVIDO decided to explore how the hype phenomenon is shaping the contemporary design scene, through their new cabinets collection, Diorama. Drawing inspiration from collectible toys, a key element in the hypebeast culture, the design studio has focused on the translations of diorama figures (meticulous compositions of visual elements that replicate a specific scenary) into 2D patterns that adorn the furniture pieces. The cabinets, crafted with an open all-round design to see the precious objects displayed inside, are a careful blend of 3 different materials – lacquered wood for the structure, laminated glass for the vitrines, and laser-cut aluminum for the decorations. These aluminum adornments seamlessly weave their way across the entire cabinet, creating a dynamic play of solid and voids that embellish and emphasize the collectible treasures within each vitrine. Inspired by dioramas, the decoration seems to interact with the object on display, creating a scenario and contextualising it, whatever this is, a sneaker or a collectible toy.
An original and unique research – like many others of the studio, to name two: Prophecies of dust and Digital Muses – which is expressed in a collection with an updated function. Not just containers but a series of furnishings that want to enhance the concept of collecting and hype and, at the same time, inspired by an eccentric but authentic aesthetic. The Diorama collection shows once again how the GROOVIDO studio has managed to perfectly combine research and production in a new, original result projected towards a future that is yet to arrive.
For more information visit their website and follow GROOVIDO Instagram page!
Ph. courtesy Groovido
Facing the Hype can be visited for free
21 – 29 October from 11am to 7pm
COEF Store, central area of Eindhoven, Rechtestraat 35
c