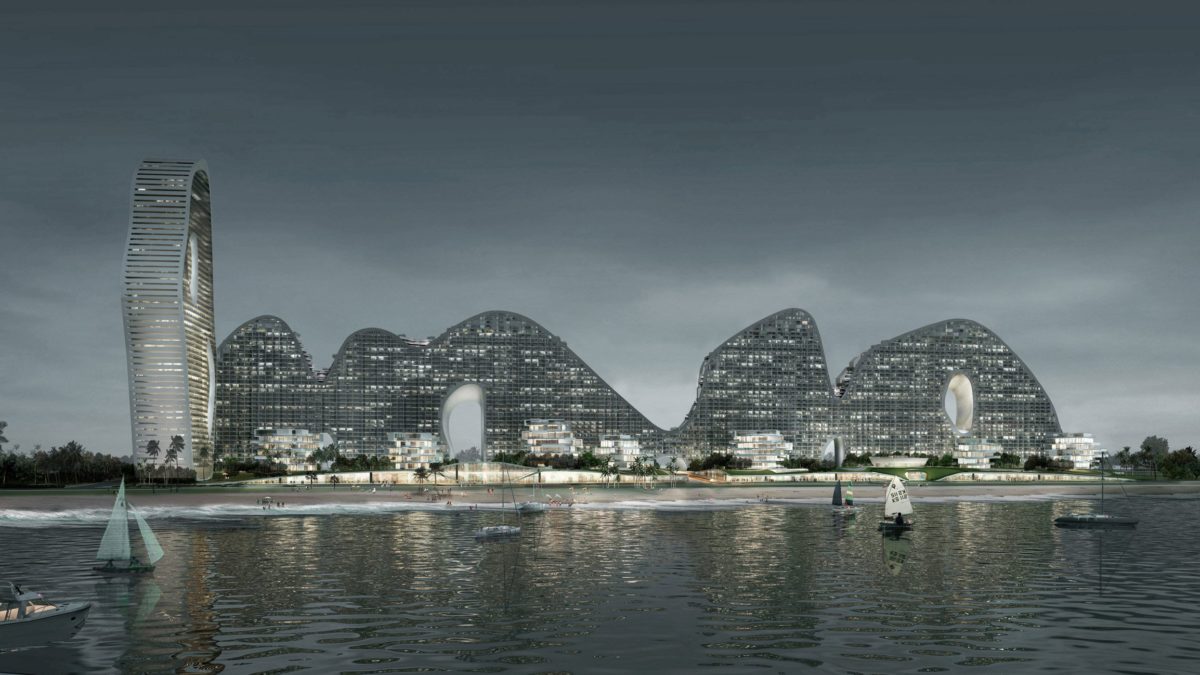 MAD has completed the first phase of its Fake Hills project, a 492,000-square-metre apartment complex in Beihai, China. Facing the ocean, it runs along 800 meters and it's composed by two other parts, smaller blocks and a tower.
From MAD: "The fundamental geometry of the scheme combines two common yet opposite architecture typology, the high rise and groundscraper, producing an undulating building typology, resulting in a form of a hill. The geometry of the architecture maximizes potential views for the residents; the continuous platform along the roof becomes the public spaces, with gardens, tennis courts and swimming pools on top of the man-made hills. Each opening in the building allows the sea breezes to pass through and creating ocean views from the interior. Aiming for a high-density solution and a new landmark for the city, Fake Hills provides a heightened experience of the coastline and an opportunity for unhindered interaction with the city and the vast nature ahead it faces."
The images below are taken by photographer Xia Zhi – which are revealed in the practice's recently released monograph MAD Works.
(via dezeen)