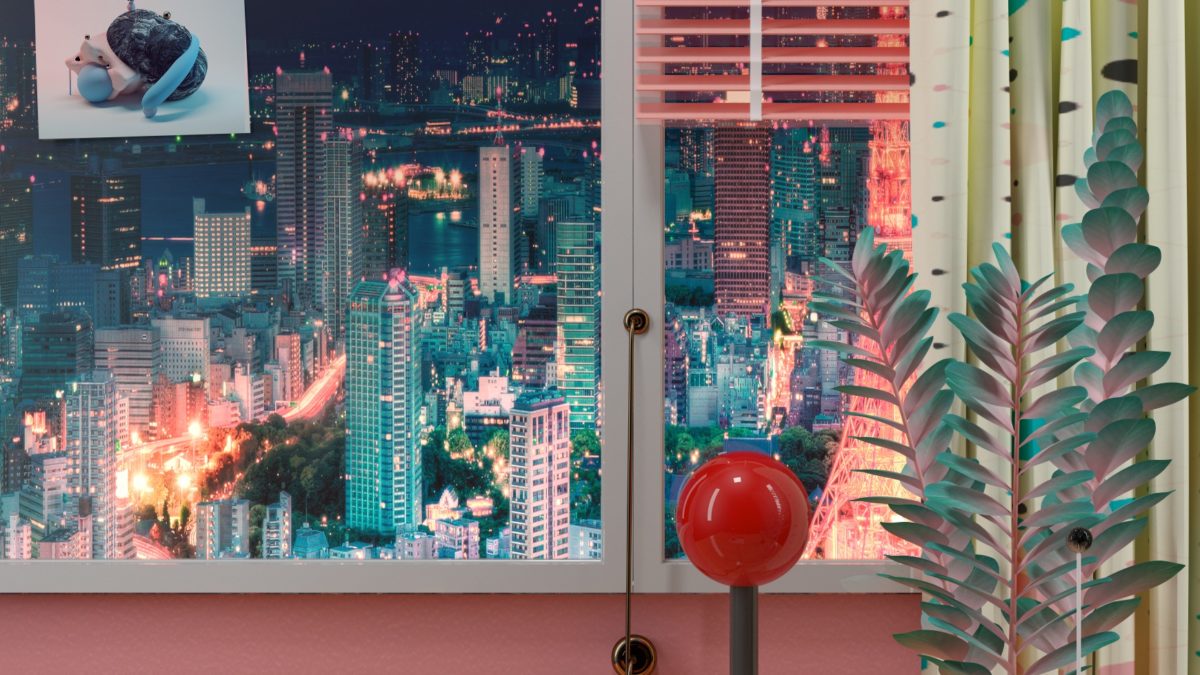 Born in Barcelona and currently living also in Madrid, Xavi is a Spanish art director and Fantasaraxia is one of his alter egos (he is also using another one called Boldtron – born in 2012 with Instagram). He started to approach art through graffiti and self taught techniques in general artistic terms, then after Art school –  his "wild young rebel times" – he worked for 15 years as art director and since 1999 he is also a freelance.
Fantasaraxia is Xavi's "contradictory project, Ataraxia + Fantasy. It's like taking a sleeping pill while I am drinking an energy drink." The project is his highest point of expression and freedom in visual speech, mostly in 3d with a software he has been using on daily basis for the last two years.
The inspirations behind his works come from everywhere, he told us – "I use to blend concepts, mostly of shapes and things I've usually dreamt about." Colors are the main characters and his style is imbued with fantasy and imagination. He needs a pencil and a piece of paper to start, to digitalize everything he uses Cinema4d, Photoshop to create the materials (not to post produce the renders), Marvelous Designer, Unreal4 to keep his development in VR and also Substance Painter to create better materials – and he also wants to learn some hard surface softwares! He lately invested in machines/renderfarm etc, to have a proper workstation in line with his needs. Asking about other interests and passions he said "Music, music, music and friends." For the future he wants to work more and more, "spread my work everywhere and make people happy with my stuff"
Follow his alter egos Fantasaraxia and Boltron to stay update and see more projects!
All Rights Reserved to Fantasaraxia
Please seek permission before using