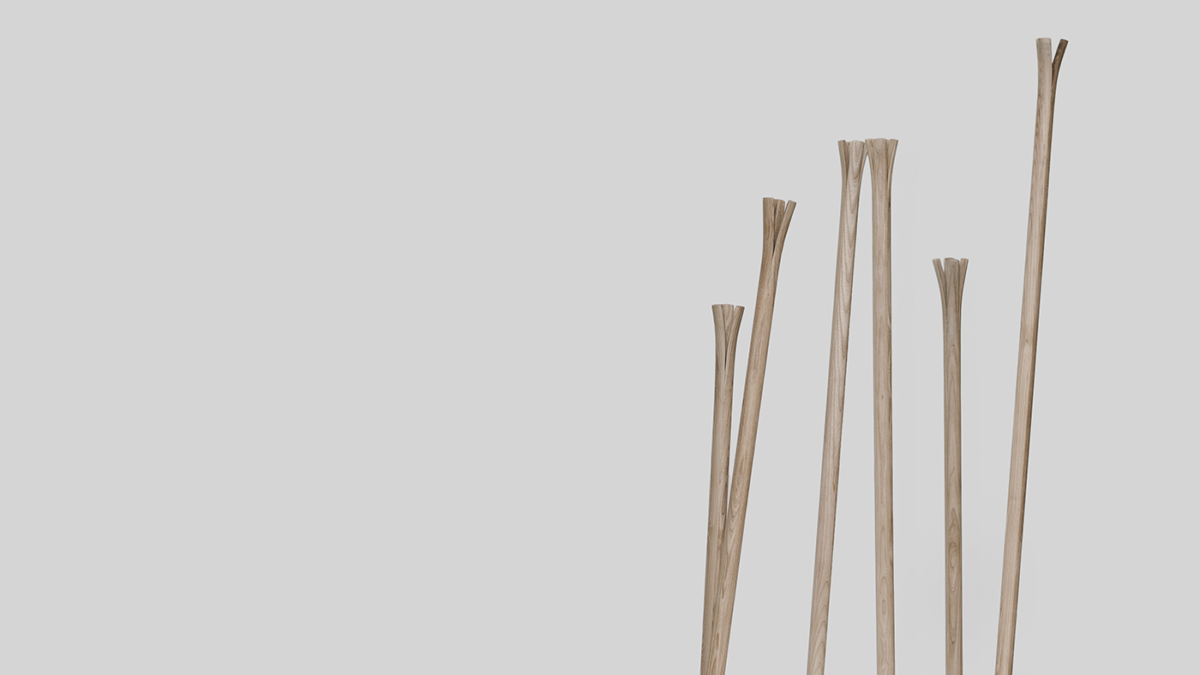 Hilka coat rack is inspired by the simplicity and gracefulness of nature, embodied in a minimal but warming style. The combination of two basic and durable materials, ashwood and metal, highlights the design, simple but powerful in its concept.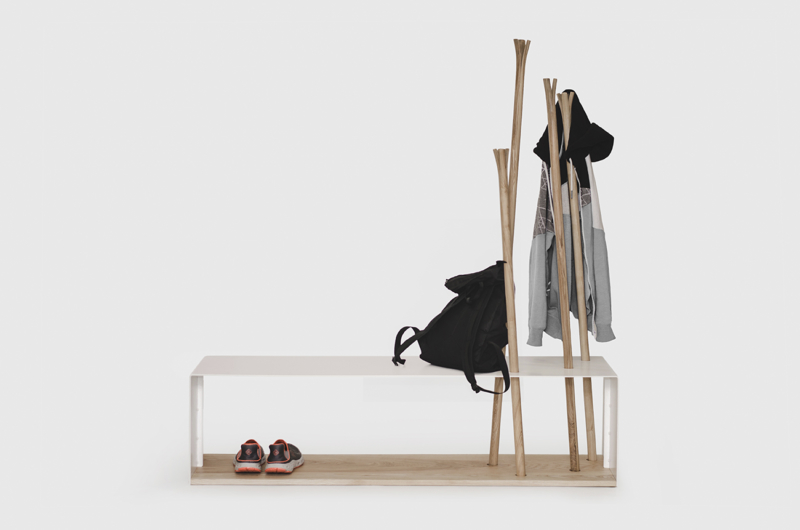 The Ukrainian designers Ulyana Zachkevych and Stanislav Boichuk conceived "Hilka" (branch in english) as a multifunctional design solution to store clothes and shoes. It's comfortable in its use and transportation, also because the designers put emphasis on its mobility: the hanger may be easily moved, removed, adjusted to all your needs. The branches can be 4 or 6, and at their edge they divide in three or four parts, creating additional space to hang clothes.
This creative idea was embodied by Kiev-based MZPA [mazepa] @mzpadesign – young Ukrainian manufacturer of interior design items and furniture which aim is to unite the designers who aim to transform living space and make it more comfortable and aesthetically pleasing for us. MZPA were searching for a unique technique that would allow to bend the material uniformly, withstand the same bending radius and length of the grooves, while firmly holding the sticks together to make the product durable and waterproof. The creation of Hilka includes 11 stages of production, among which is handwork and wood preparation process. Flexible and solid, ashwood is the basic material chosen for the hanger.
Ulyana Zachkevych and Stanislav Boichuk said about their product: "We tried to transform people's perception combining mobility, multifunctionality and aesthetics."
To know more about Hilka, visit MZPA page! 
Photos © Flore Chenaux
All Rights reserved to Ulyana Zachkevyc, Stanislav Boichuk and MZPA [mazepa] @mzpadesign