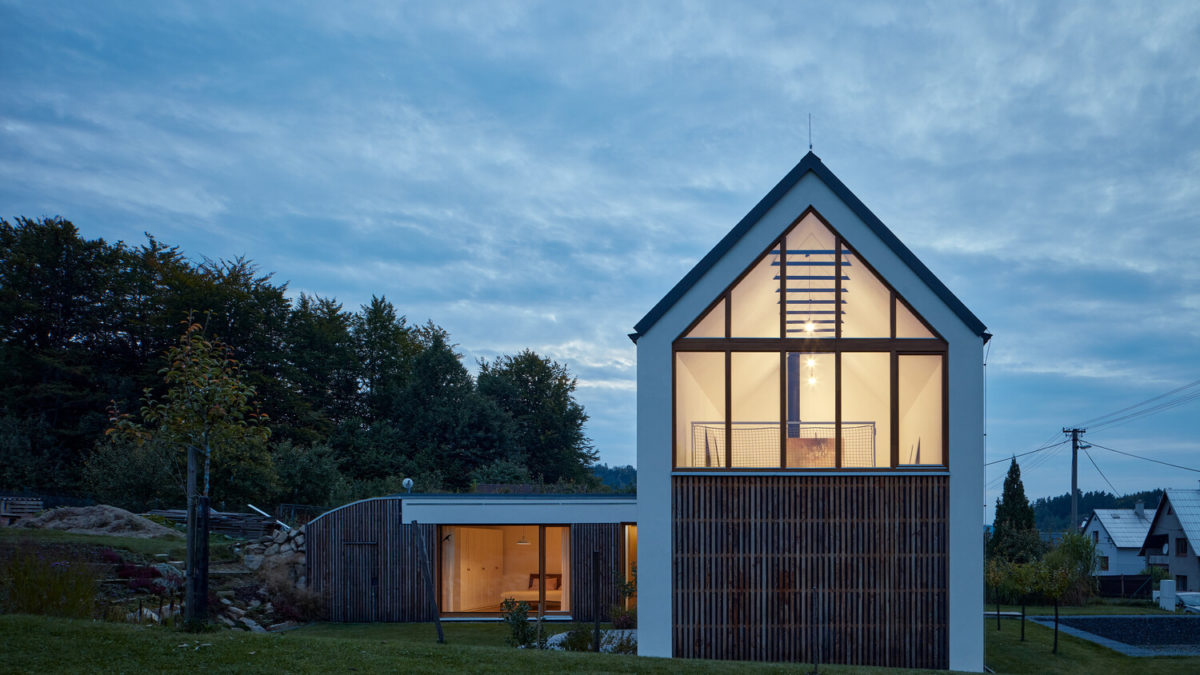 House for a Photographer, ValArch ateliér
ValArch ateliér team define themselves as "a bunch of architects who want to reduce the concentration of collars, ties and pointy shoes in the field of architecture". One of their latest projects is House for a Photographer, built in the Premek area, Czech Republic, a land on the border between the third and fourth zones of the Beskydy Protected Landscape Area.
As the ateliér explains, creating a delicate transition between the existing socialist buildings and the pristine meadows was not easy. The new construction is therefore inspired by the elements already present, the urban layout, in particular the street line, and the surroundings, with their gentle hills. The L-shaped volume incorporates these elements and its height is given by the surrounding lawn.
c
The ground floor layout is divided into a common entrance area, serving the needs of the family, with a kitchen, dining and living room – but also an outdoor garden. A separate wing leads to a bathroom and a bedroom. From the common area, a minimal staircase leads to the upper floor, divided in half. One part is the photographic studio with an access to the green area of the roof, while the other is the kingdom of children.
"A parking bay is created at the entrance to compensate for the first height difference of the plot and to create a sense of privacy by separating the private part with a semi-private front space. The absence of fencing and gates again refers to the surrounding meadows and the wild Wallachian landscape…"
Waiting for ValArch ateliér's new website, follow them on Instagram!
Photography by BoysPlayNice
c
c
Do you want to see your project featured on WeVux? Feel free to send us an email at [email protected] to know more, or visit our About page