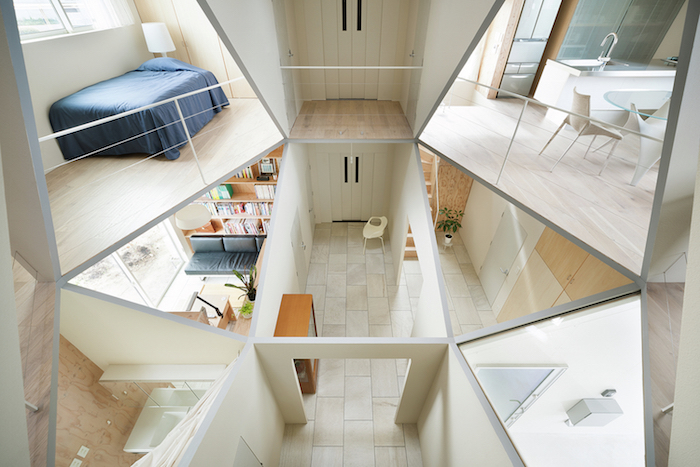 Kochi Architect is a japan-based architecture studio. In 2013 they designed Kame House, a home with an open wooden structure that connects every room in the two-story building.
The building has the shape of a box outside, while the interiors reveal a large hexagonal void in the middle of the house that consists of 12 small rooms. On the inspiration behind it, the architects say: "The result is a dynamic and complex interior that provides the experience of being present in all rooms without losing the possibility of retreating into just one."
More projects on their website!
All Images Reserved to Takumi Ota
(via ignant)