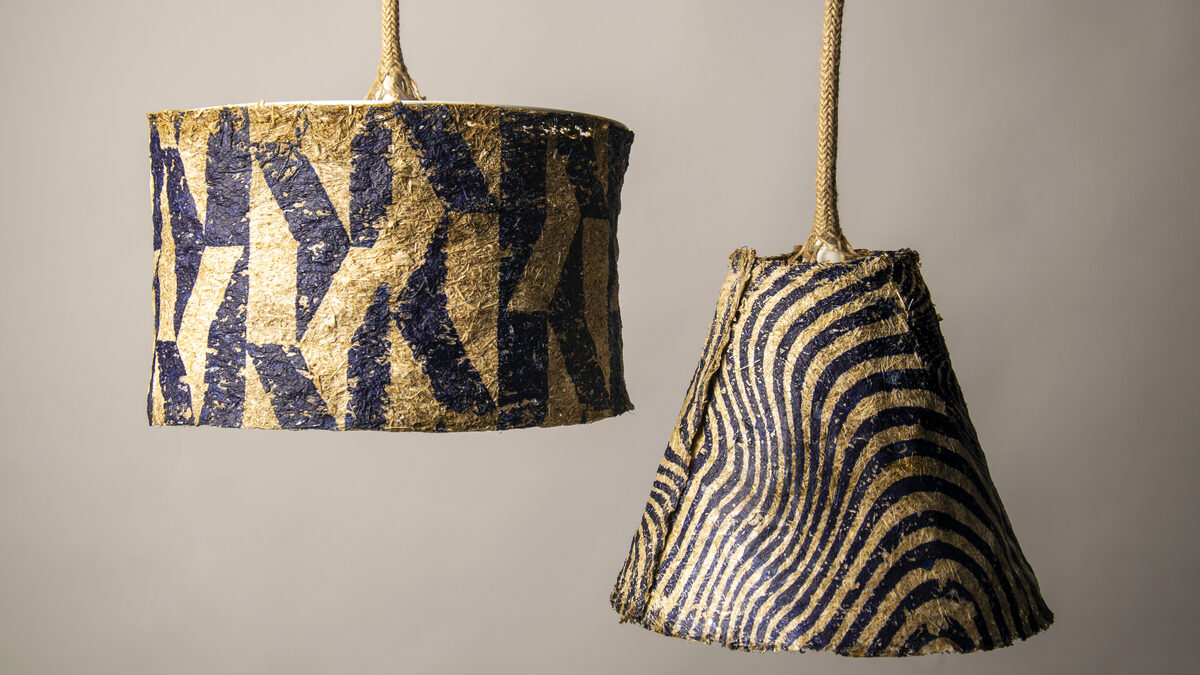 LAMPUNTO, the lamp made of agricultural waste
Today WeVux presents a new sustainable project, Lampunto, the new lamps collection signed by Alara Ertenü Studio – previously on WeVux with the biodegradable Packioli packaging. Alara is a material designer and industrial design student in Izmir, Turkey. The focus of her studio is to transform waste into indispensable products.
Lampunto stems from a criticism in the Turkish agricultural production system: "According to the information received from corn processing manufacturers, after the industrial parts of the plant have been screened, millions of tons of corn stalks and husks are burnt."
Just like Packioli, which exploited artichoke leaves and stems – that in the past were used as animal feed and have now become waste due to the reduction in demand and the decline of Turkish livestock farming – Lampunto seeks to combine the enormous agricultural waste produced in Turkey to demonstrate to producers and customers that these can be transformed into everyday products, perfect for the domestic environment and beyond.
c
c
Specifically, the first two Lampunto collections, made with corn husk bioplastic and pea pod bioplastic, have 2 different models in 3 different sizes. The materials have been specially developed to maximize the use of waste while minimizing the addition of natural binders – the collection contains no PLA, no bio-based glue or resins.
A 100% organic, biodegradable and locally sourced lamp. The production process is done by hand and the transition from 2D to 3D allows the application of screen printing. In addition, the optimization of waste and natural binder content also allows end users to perceive and appreciate the organic consistency and light scent of Lampunto.
A collection of 100% sustainable lamps which – once again – demonstrates the importance of waste, which can become a new raw material for a truly environmentally conscious lifestyle.
For more information visit Alara Ertenü Studio and follow the studio also on Instagram. For those who will be in Milan during Design Week, the collection will be part of the Circolare – The Circular Village exhibition, part of the Isola Design Festival program.
Image courtesy Alara Ertenü Studio
c