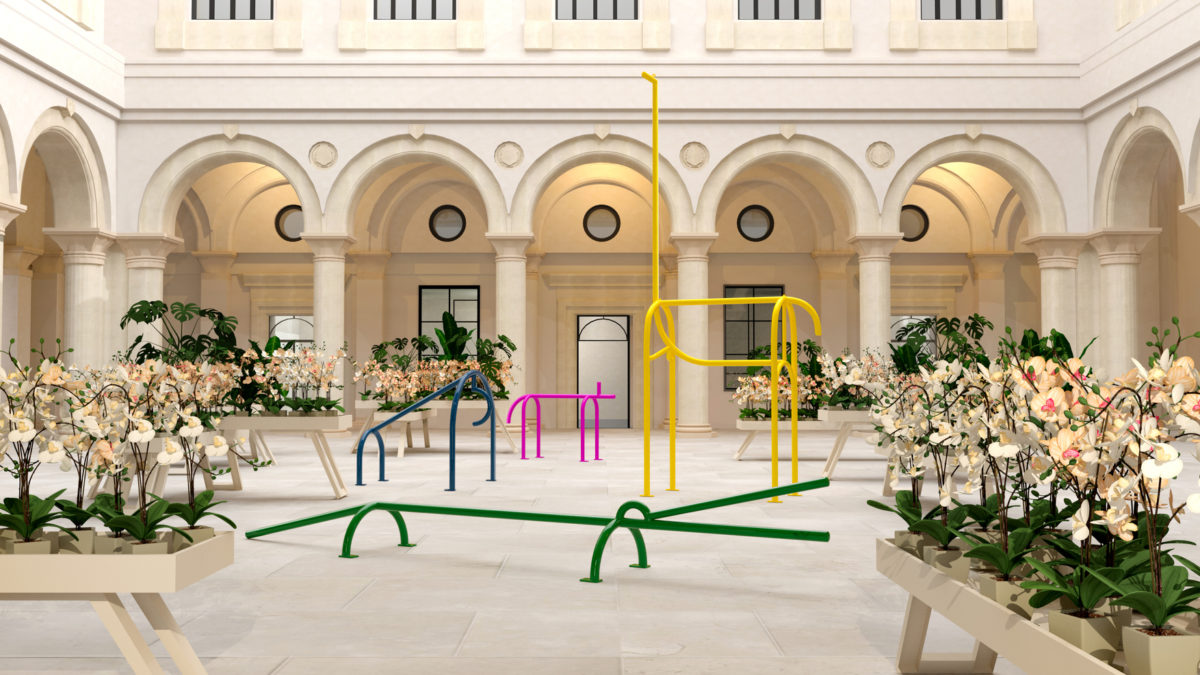 MASTERLY – The Dutch in Milano, MDW 2022
Masterly – The Dutch in Milano, celebrates its sixth edition to coincide with the sixtieth anniversary of the Salone del Mobile. The historic headquarters of Palazzo Francesco Turati in the heart of Milan, again welcomes Dutch designers, artists, artisans, companies. Curated and founded by Nicole Uniquole, Masterly has become a cornerstone of Milano Design Week.
The Grand Courtyard, the beating heart of Masterly, this year hosts a dreamlike installation: Animal Factory, work by designer Luca Boscardin. Garden toys for children whose essential traits transform into sculptures are inviting contemplation. From the Cortile d'Onore the path unfolds through the solo exhibitions on the ground floor. Here you find FritsJurgens, Van Besouw, Monasch by Best Wool, Blok & Carina, BN International under the art direction of Stefan Scholten, Halle Design, Osiris Hertman, and Bibi Smit, among the many return exhibitors. Highlights are also some new entries from the Dutch scene: furniture and upholstery brand Studio Lawrence, Atelier Robotiq with its ethereal lamps in synthetic fibre, Kees Marcelis, and Marco Lopulalan with his exquisite glass vases, made with a rediscovered Dutch artisan technique dating back to the 1920s. Companies like MONDiLAB, My Suncruiser, and Sodalime are also featured here.
c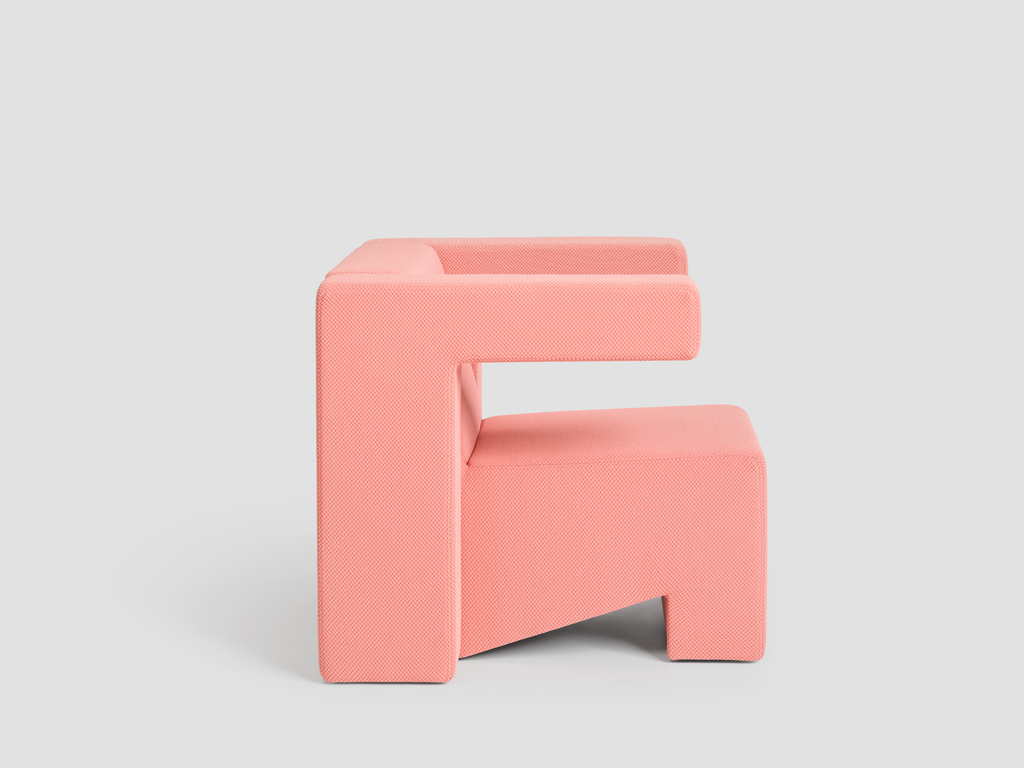 c
Among the new entries, the work of Rotterdam-based studio 75B. On the Ground Floor patio a dynamic three-part setting: outdoor kitchens by Pillen Group, seats designed by Kullar and coated with 'green' coatings by Cooloo, a company that has embraced the model of the circular economy, and the bronze sculptures by artist Nancy Faas.
Via the grand staircase, you set out to discover the installations on the First Floor. The first encounter here is with Claudy Jongstra's new project, Weved: the official Preview of the first two products, developed in collaboration with the new social design brand Regained and Studio Floris Schoonderbeek. Continuing the route, in the large bright gallery that precedes the historic rooms, you come across the works of the students of the HMC Vocational College.
In the Sale Nobili, the setting has been created under the direction of Nicole Uniquole. She invited Bert
Timmermans, designer of the Workingbert brand, to create graphics inspired by the tapestries of these
rooms. The graphic motif is printed by Blok Plaatmateriaal and Abet Laminati on the surface of the tables
displaying the objects.
Exhibitions and installations will be accompanied by a program of collateral events. Don't miss Masterly-The Dutch in Milano, at Palazzo Francesco Turati, Via Meravigli 7 Milan, from the 7th to the 12th of June!
Cover image by Studio Zazi
c