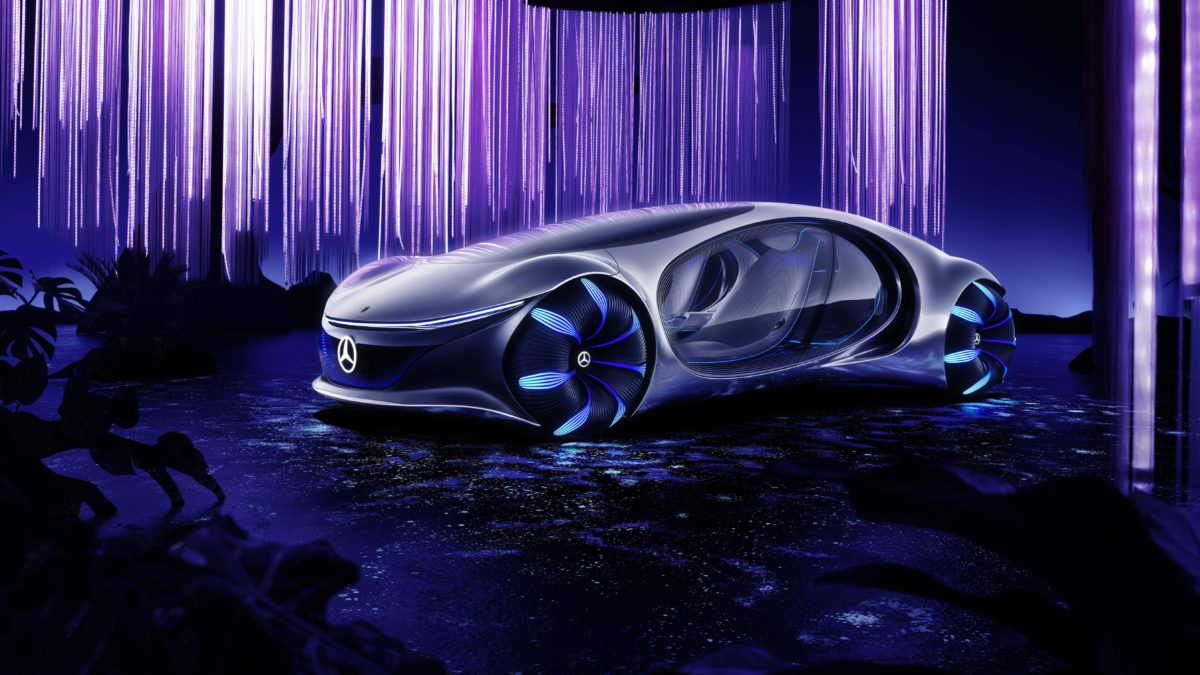 MERCEDES-BENZ VISION AVTR
Like many other car companies, Mercedes-Benz anticipates social perspectives and trends with stunning concept cars: one example is the VISION AVTR model, unveiled at this year's Consumer Electronics Show (CES) in Las Vegas.
The AVTR boasts a design inspired by the world of Pandora and its blue humanoid creatures, from director James Cameron's Avatar film. The aim is to demonstrate a new way in which people, machines and nature can interact. An example are the 33 "bionic flaps" embedded into the back of the vehicle to emulate the scales of reptiles. These can communicate information to the driver and to the car's surrounding environment via subtle "flowing" gestures.
The front and rear axles of the car can be driven in the same or opposite direction, enabling the car to move sideways by around 30 degrees "like a crab", as well as forwards and backwards.
c
s
"We didn't want to create a car, we wanted to create something like a living organism" said Mercedes-Benz chief design officer Gordon Wagener at CES 2020.
A multifunctional control element running through the centre of the car's interior acts in place of a conventional steering wheel, and allows the car and driver to connect via biometric readings.
The vehicle is able to recognise the passenger's heartbeat and breathing after placing their hand on the control unit. If the passenger lifts their hand, a menu selection is projected onto their palm, which they can use to select different driving functions.
In a bid to create 100 per cent recyclable batteries, Mercedes-Benz's Vision AVTR concept also incorporates battery technology centred on a graphene-based organic cell chemistry that is free of "rare earths" and metals such as nickel and cobalt. The materials used to make the battery are compostable and fully recyclable, making the car free from fossil resources. The Vision AVTR interiors are also made from sustainable materials such as vegan leather seats, with a floor made of rattan.
x