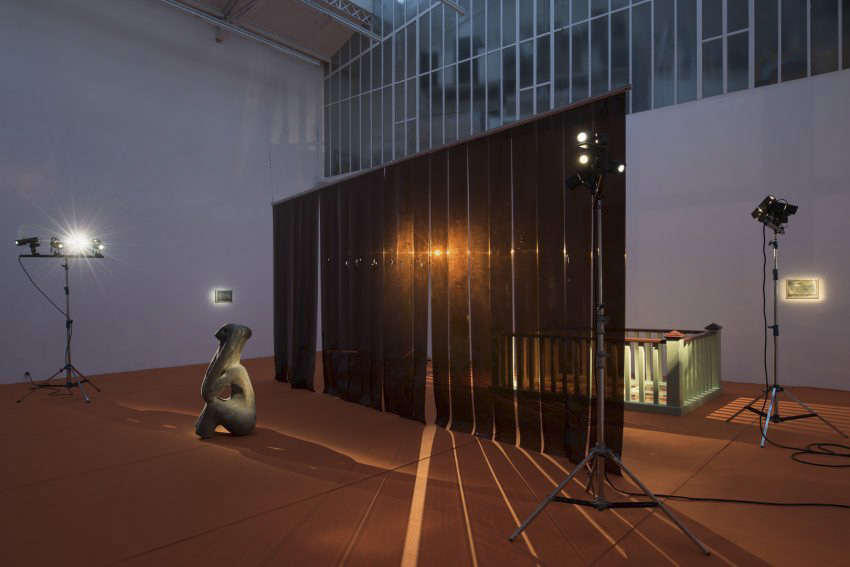 MILAN DESIGN WEEK 2019 Part 2
Tomorrow will start Furoisalone 2019 and today WeVux published two "small" guides for our readers: Part 1 – Triennale, Bovisa-Dergano, Centrale, NoLo, Isola, Lambrate and Porta Venezia. Part 2 – Montenapoleone, Università degli Studi, 5 Vie, Brera, Tortona and Parenti.
From 9 to 13 April the Quadrilatero della moda will be the Quadrilatero of design. The district will host design objects in the shop windows and an exhibition dedicated to the reconstruction of Milan in the post-World War II period set up along Via Montenapoleone: "Milan l'è on gran Milan" (Milan from reconstruction to the economic boom) collecting twenty photographs by the artist and photographer Maurizio Montagna.
At Università degli Studi di Milano, Interni will present "Human Spaces", which is inspired by this Oscar Niemeyer statement: "Life is more important than architecture". The project will be a stimulus, on multiple scales and project dimensions, to put human beings and their vital needs back at the center of design.
5vie district 2019 edition is dedicated to the architect and designer Ugo La Pietra. In the headquarter courtyard in Via Cesare Correnti 14, the master presents the exhibition Territorial Design, Genius Loci: a sort of mapping of techniques and traditions, part of our heritage, from the mosaic of Spilimbergo to Carrara marbles. / Among the 100 events not to be missed are the sensory installation by Sara Ricciardi for Serge Ferrari (in via Santa Marta 21) / the Stanza sul Cortile by Eligo Studio(in via Nerino 8) / the Boudaries project by Camp Design Gallery with Matteo Pellegrino and Gobbetto (in via Santa Marta 18) / and the new hotel The Sister Hotel by Six in via Scaldasole 7. On Wednesday 10 April, from 6.00 pm the meeting point is in Piazza Castello (corner of via Minghetti) for Seletti's Design Pride, the pop procession that will involve IED students.
There are already 150 events confirmed for now in the Brera Design District, which this year celebrates 10 years. The choice of the theme for the 2019 Fuorisalone of Brera Design District is "Design Your Life". In brera this year the spotlight will be on sustainability which will be faced from various points of view thanks to the involvement of ten "ambassadors", including names such as Mario Cucinella with his SOS School of Sustainability, Daniel and Markus Freitag considered to be pioneers of the circular economy, the Pretziada for their way of doing culture starting from a specific territory or, again, Ben Sheppard of McKinsey with his research aimed at showing the value of design from an economic point of view. Among the protagonists of the district, the designer Cristina Celestino will realize the new layout of the Brera Design Apartment. / From Tortona area Moooi moves to via Moscova in the spaces of the Mediateca Santa Teresa. / Fantini and Bisazza will open new showrooms / Salvatori will host the Hidden Rooms project (with works by John Pawson, Piero Lissoni and Elisa Ossino in via Solferino 11). / At Palazzo di Brera there will be Unifor with a project by Ron Gilad / L 'Objet Haas Brothers at Dilmos / and Carlo Ratti at the Botanical Garden.
v
© Giovanna Giuliano

© Federico Conti
As the latest years, one of the engines of Tortona area is Superstudio, with installations of great impact around technology and innovation such as the one of studio Rhizomatiks for Lexus. / Aldo Cibic will be one of Tortona protagonist, with a retrospective about the aesthetics of vitality behind his projects, at the Savona 18 Suites in via Savona 18. / This year BASE Milano started a collaboration with Ventura Future, with an exhibition dedicated to visions of the world that will be. / Armani/Silos, in via Bergognone 40, will present a retrospective dedicated to Tadao Ando, created in collaboration with the Center Pompidou. / Ikea will return to Tortona, presenting the new SYMPHONISK collection, a sound element for the smart home, which will be unveiled as a world preview in Torneria's post-industrial spaces. / Sony returns to Spazio Zegna to present its vision on the future of the relationship between man and robotics. / In Tortona we will also find Nendo studio with a special project for Daikin.
This year another new area opens to design: the Parenti District, a project born from an idea by Andrée Ruth Shammah and developed, in this first edition, with Domus, media partner of the project and Galleria Continua, Mosca Partners and Galleria Jean Blanchaert, Intesa Sanpaolo and Associazione Pier Lombardo. The headquarters will host "Immersione Libera", a project by Marina Nissim, curated by Giovanni Paolin in collaboration with Galleria Continua. "Immersione Libera" will be a collective exhibition by twelve young artists, active in Italy, among the most interesting and innovative emerging voices of the contemporary international scene. / In the outdoor areas of the pool Bagni Misteriosi, the installations will be curated by MoscaPartners who will present "Around the water". The Swedish architecture and design magazine Rum, together with the design schools of the Konstfack University of Fine Arts, Crafts and Design and Malmstens Linköping University, will return to Milan Design Week, hosted by Bagni Misteriosi. / You will also find Eros exhibition, which will present the works by Politecnico di Milano students, led by Michele de Lucchi, Francesca Balena Arista and Mario Greco.
v
© Roger Hutchings

© Alfredo Aceto

© Lexus

© Alex Chinneck

© Maurizio Montagna

Model by Maja Kopanja, Virginia Morassutti, Serena Pirovano, Giulia Razzini

Eros models
Credits stated on the photos