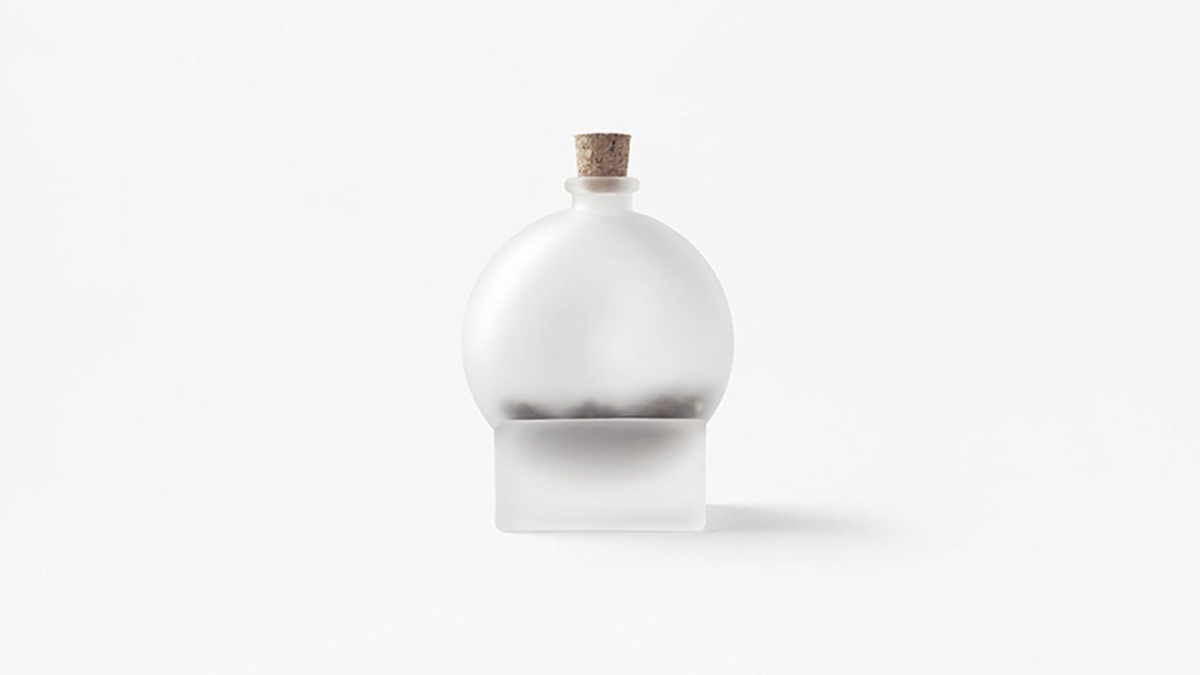 NENDO for VALERIE OBJECTS
Japanese design studio Nendo has teamed up with Valerie Objects, the Antwerp-based design label of Axel Van Den Bossche and Veerle Wenes, to create a unique set of salt and pepper shakers.
The shakers consist of two parts: a round glass bottle with a ribbed bottom, and a glass holder. The bottle holds the salt and pepper, and acts as a pestle—the intention being that the user picks up the bottle, pours its contents into the holder, and then grinds it with the base of the bottle. Nendo terms this kind of seasoning as being an "absurd act of play". Available in frosted black and white glass, the pair of transparent salt and pepper shakers are a delicate but fun addition to the kitchen.
Click here to see the Pepper&Salt Project Catalog by Valerie Objects (with Nendo, Muller Van Severen, Maarten Baas, Knutson+Ballouhey, Studio Wieki Somers)
v
All Rights reserved to Nendo and Valerie Objects