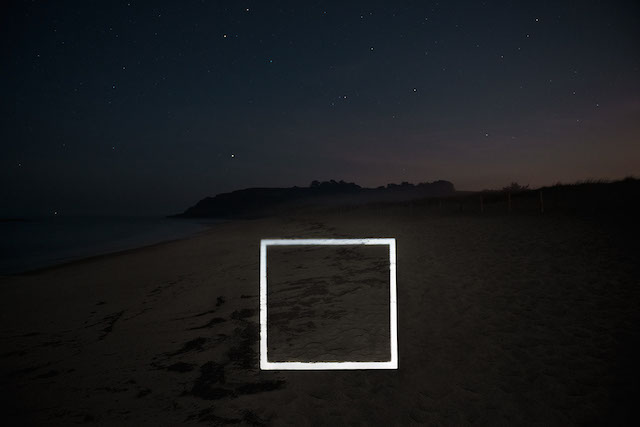 "Night's Projection" is the name of the photographic series made by Marine Billet in collaboration with Hellena Burchard.
Si tratta di cinque fotografie scattate in differenti landscapes, di notte, in cui compaiono forme geometriche – realizzate precedentemente con Photoshop e riprodotte in loco con un video proiettore. Come spiega poi Marine, il progetto nasce dalla volontà di modificare l'ambiente esterno mediante forme geometriche:
"I don't just take a picture of a landscape; I work with artificial forms with the intention of modeling this landscape through photographic work."
Importante ricordare che nessuna di queste foto ha subito processi di post produzione.
All Rights Reserved to M. Billet and H. Burchard