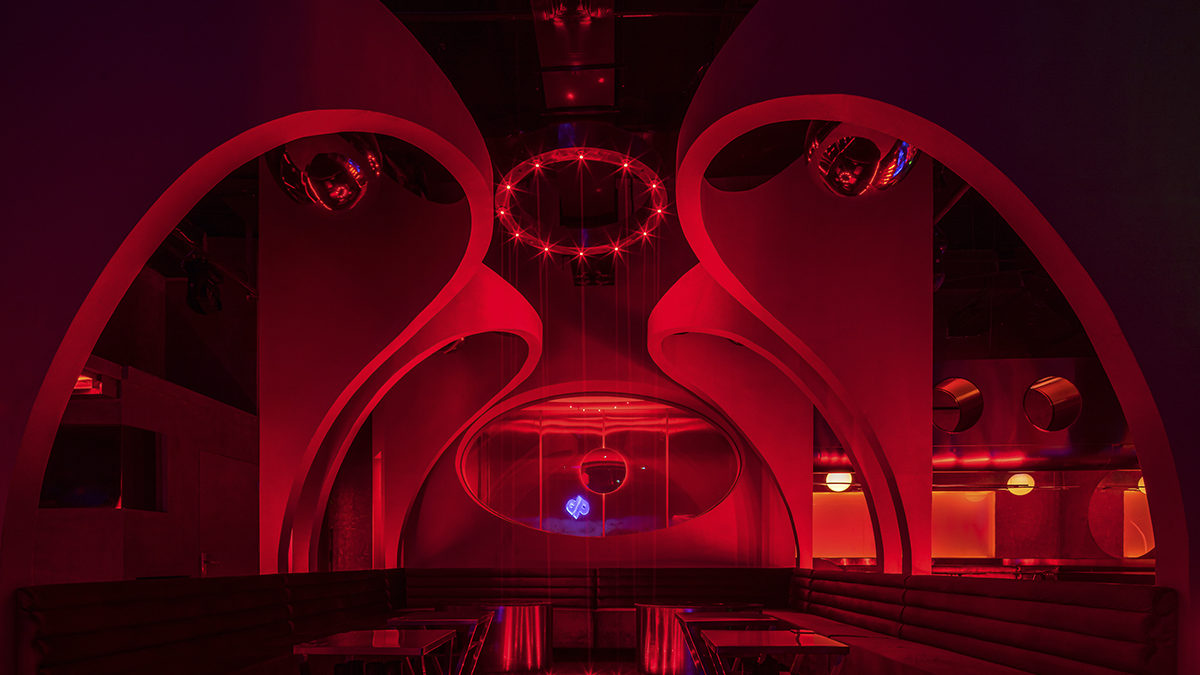 PHASE CLUB, where interiors invite you to dance
Since 2016, J.H Architecture studio has been working on interior design projects for the entertainment industry. Their practice continuously explores the relationship between man and space through the use of lighting and materials (previously on WeVux with the Molly Club). One of their latest projects is the Phase Club, in Xining. The clients are the persons in charge of Xining's "no man's land" music activity brand. They decided to have their own space so that they could curate their label work freely.
PHASE's name is inspired by the wave phase: the studio compares the new club to a wave and its movement and hopes that the activity can grow by activating a chain reaction effect, exactly like a wave. The club is on the second floor of Wangfujing shopping mall in Xining. The entrance is characterized by several metal blocks, stacked layer by layer like frozen waves.
c
c
Once inside the Phase Club, after the typical cloakroom and ticket office, you pass through a corridor, which has a ceiling with many arc-shaped structures. The studio's decision to mirror the arches creates a new symmetrical order, an almost kaleidoscopic space. At the end of the corridor, there is the dance floor and the lounge area, which is further away from the first and therefore less noisy. The lounge was designed following the idea of a wave: the central area of the sofa is enclosed by four large symmetrical curved mirror structures that create a sense of central visual weight.
The "big eye" facing the DJ booth is the VIP room window, which offers the best view when artists perform. The eye is also an electric fogging glass so, when guests need privacy, they can turn on the switch, then the glass will simulate a frosted state. The toilet is located in a soundproof corridor that connects the large room to the small one. In the first, the lights are mostly narrow laser beams with small diffuse reflections that flash with the frequency of the music. The overall soft lights also allow people in the space to focus more on the music itself, creating the right atmosphere.
Through their intervention, the studio managed to create a club in which space itself seems to dance. From the entrance to the dance floor, the path accompanies you in a crescendo of curves and lights that create the perfect mix to start the evening. If you want to know more and see other projects, visit the J.H Architecture website!
Photo by Chen Ming
c
c
Do you want to see your project featured on WeVux? Feel free to send us an email at [email protected] to know more, or visit our About page