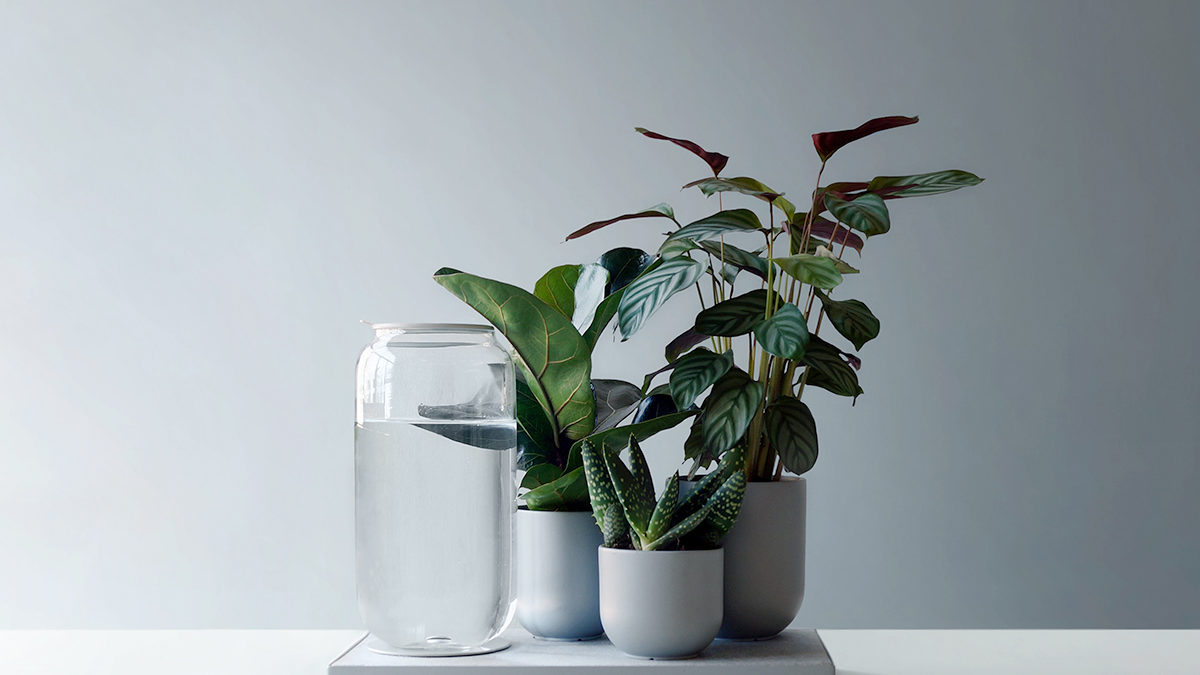 WeVux met Pikaplant during Fuorisalone 2017 in Ventura Lambrate district (previously on WeVux). Founded in 2015 by Joost Van Uden and Danny Sutjahjo, Pikaplant is an Amsterdam-based company that creates solutions "which make plant-keeping so easy that anyone can grow healthy indoor plants…Research has proven that plants reduce stress and have a positive effect on creativity and productivity…"
"Sustainability is a huge part of the ethos of Pikaplant. They are committed to making our environments greener, by encouraging everyone to grow plants regardless of their experience. Where possible components for the various products are sourced locally and always ethically." The products designed by Pikaplant include the Jar, the vertical shelving system One, Tableau and the Aeris, prototype recently successfully debuted at Dutch Design Week 2016.
Jar, handmade, is an "airtight biotype and inside it lives a hand picked plant. The plant recycles the air and water it has, adapting to stay healthy and grow. It waters itself so you never have to…". Pikaplant One is a shelving system that can work as a vertical garden or room divider. It uses the ebb-and-flow irrigation technology to water your plants, so you don't need to. It was named Best of Milan Design Week in 2015. In the same year, Tableau was funded via a successful Kickstarter campaign. Tableau is an "automatic houseplant watering tray that mimics the natural wet-dry cycle of groundwater, for healthier plants…Tableau applies the second generation of the technology used in the One vertical garden to water up to three plants on your table, counter, desk, or window sill." Aires, the new prototype, is an evolution of Jar made from hand-blown glass, by local Amsterdam based craftsmen.
Now one of their priority is to bring Tableau to market, as well as the development of other products to add to the catalogue. Follow them and visit their page to know more about the products!
All Rights Reserved to Pikaplant