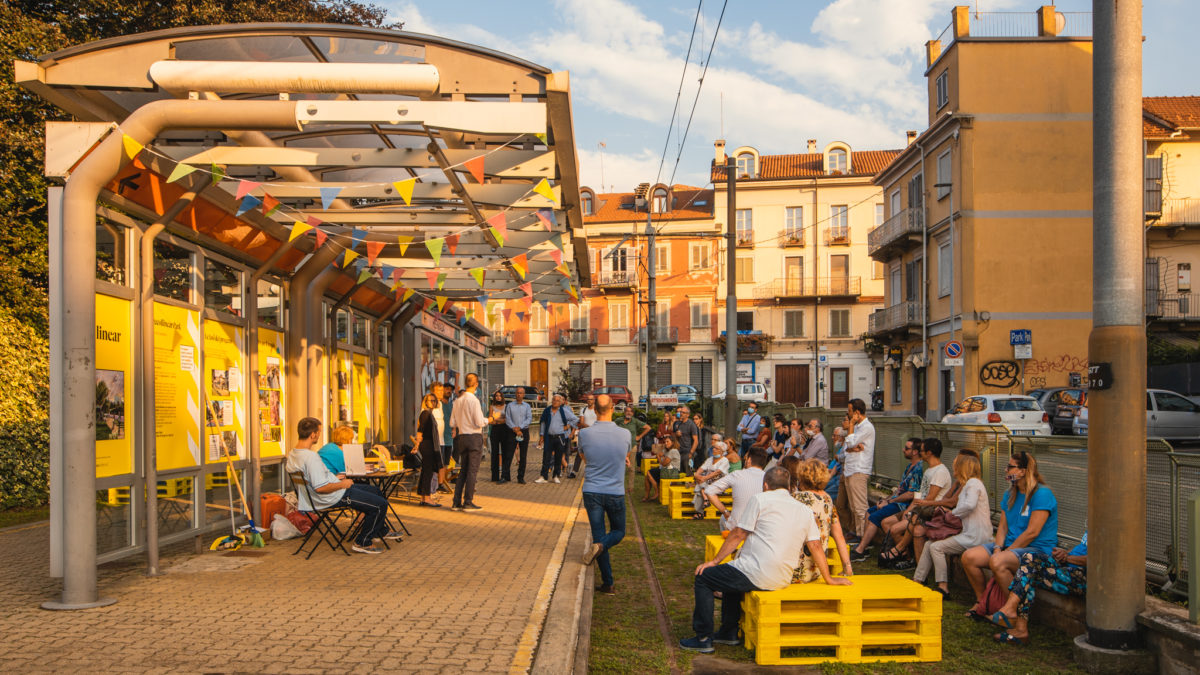 PRECOLLINEAR PARK, a public space for the community
Inaugurated in June 2020, Precollinear Park is the first placemaking intervention carried out by the non-profit cultural association Torino Stratosferica. The project is an urban regeneration that has transformed the layout of a former light metro line into a park open to the community.
Torino Stratosferica was born in 2014 as a collective experiment of City Imaging, a neologism that intends to define an original approach to city branding and city-making. Their aim is to go beyond the usual paradigms of participatory design – usually aware of the present conditions of the city, but little inclined to feed courageous reflections on the city to which one wants to aim.
Precollinear Park, therefore, isn't a simple revaluation, but above all an experiment that wants to make us reflect on the ideal city, on our vision of well-being. A new green area for citizens, in a historical moment in which we are rediscovering the value of public and shared spaces.
"Our vision is simple because the location already has its own infrastructure: transforming an area abandoned for many years into a meeting place, a green space open to all: a sort of High Line, but with our feet on the ground. "
c
c
More than 700 residents from all over Turin participated in the project development process, sharing ideas and comments and raising over 2,500 euros through crowdfunding campaigns. During the initial months, the park was equipped with the first street furniture elements, which today allow the local community to experience the area on a daily basis. After the inauguration, numerous cultural and recreational meetings were hosted, thus becoming a place for sharing and creativity, open to everyone.
The Precollinear Park is outlined as a flexible space: from relaxation to education, outdoors, safely respecting distances. An opportunity for young students to regain possession of a public good, experiencing the effects of a revaluation with a great social impact. Each one of us has its own needs, so the park adapts itself, it transforms: an exhibition space for school workshops, a stage for young musicians, and again, a place of culture and creativity, aggregation, sharing. A green area, between the river and the hill, that stimulates our urban imagination and involves us in the life of local communities.
Once again, the Precollinear Park underlines the role design and architecture play in finding human-scale solutions within the city. The pandemic has shown us the importance of green and public spaces and this project goes exactly in the right direction. It's not just a revaluation, but a re-appropriation of urban space by the community. From a strip of concrete land, now the neighborhood has a new square and a park long almost 1km where everyone can participate in events, exhibitions, installations, meetings, in three words, be a community.
In this historical moment in which we are closed in our domestic spaces and constantly searching for distance, we will need more and more projects like this one. Hence, design solutions that provide new green spaces to rediscover a sense of collectivity and reconnection with nature.
c
Courtesy of Torino Stratosferica