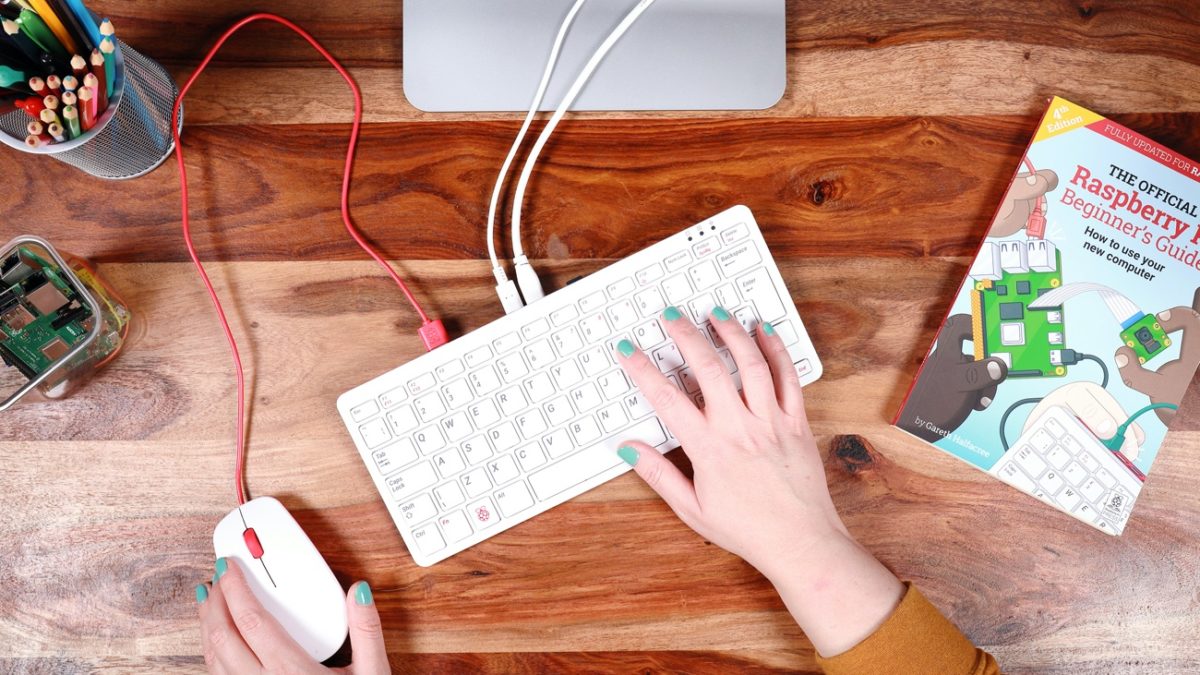 RASPBERRY Pi 400, a personal computer in a keyboard
With a minimal aesthetic and retrò lines inspired by the Commodore 64, Raspberry Pi 400 is a personal computer built into a keyboard. On the back, there is a generous compartment for peripherals. By connecting it to a monitor and a mouse it can become a desktop pc, but it can also function as a remote terminal for cloud or multimedia applications.
The Raspberry Pi 400 target includes students but also programming and DIY tech enthusiasts who can find in this product valid support to unleash their creativity. As for the classic and so-called "naked" models, the Pi 400 is also proposed as a starting point for numerous projects, so if you want to explore beyond the desktop, you can connect components and prototype your works.
c
c
Some technical data: 1.8GHz Pi 4 ARM Cortex-A72 CPU, 4 GB of RAM, Bluetooth 5.0, 802.11ac wireless, gigabit ethernet, dual micro-HDMI outputs (support up to 4Kp60), a 40-pin Raspberry Standard IDE-cable connection, 2 USB 3.0 and 1 USB 2.0 ports, and USB-C 5V port for power supply.
Raspberry Pi 400 is also equipped with a MicroSD slot for installing the operating system and for storing data. The keyboard varies depending on the country of destination, while the power supply is via a USB cable. The operation of the device is guaranteed from 0 to 50 degrees centigrade and the dimensions are compact, equal to 286 x 122 x 73 mm. The official selling price in the US is 70 dollars, in Italy it can be found at 75 euros at authorized dealers, such as Kubli.
Visit Rasberrypi.org to find out more!
c
via wired italia