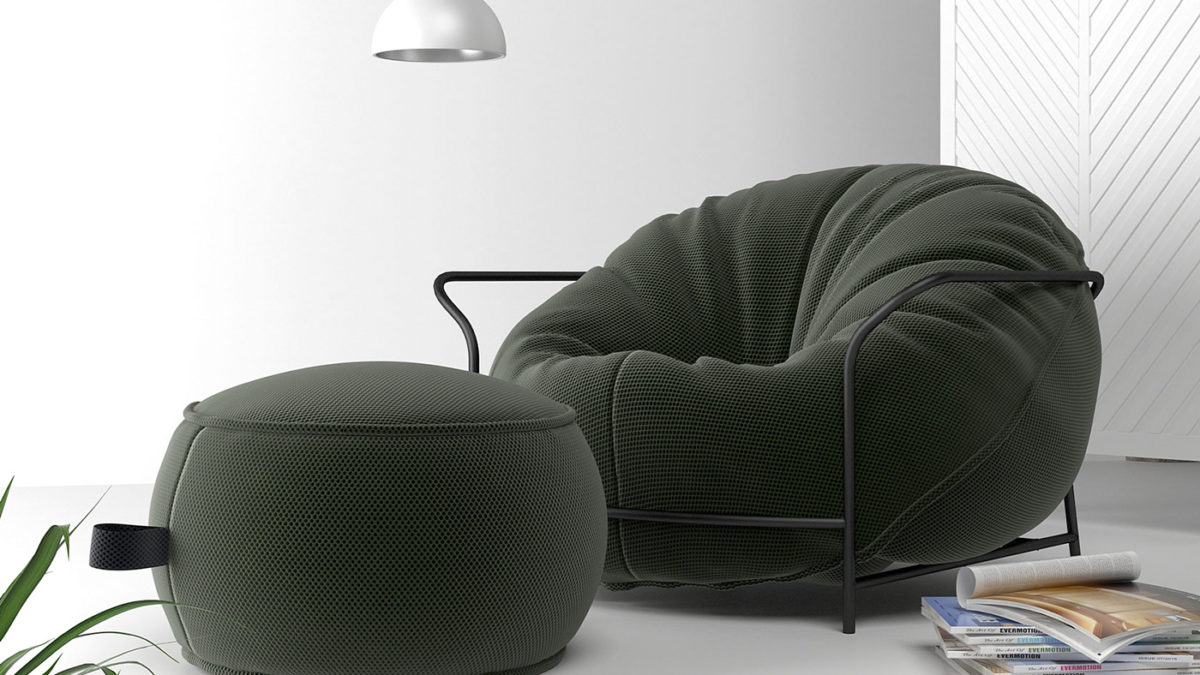 UNI ARMCHAIR, Levantin Design + Litvinov Studio
Uni armchair is a joint project between Ukrainian Levantin Design Studio together with pillow makers Litvinov Studio workshop. Uni expresses a spirit of simplicity and spontaneity through its clean lines and a very comfortable look. The structure, a smooth metal framework of 16mm steel pipe, creates the general silhouette and serves as a support when sitting down.
The external cover is made of a technological, artificial 3d net – breathable, fast-drying textile, which has no unpleasant smell, and is resistant to mold. The inner cover is made of stretch nylon – light and simultaneously resistant material. The filler consists of a special proportion of two components: mini-granules of polystyrene foam and elastic hollow fibers, the combination of which is able to adapt to the body and pose of the sitting person. With its minimal and clean aesthetic, the armchair is the perfect solution for residential and commercial projects.
If you want to find out more or purchase the Uni armchairs, visit Levantin Design Studio
Designer: Stas Litvinov, Lvov Sergey. 
Manufacture: Litvinov studio, Levantin design.
c