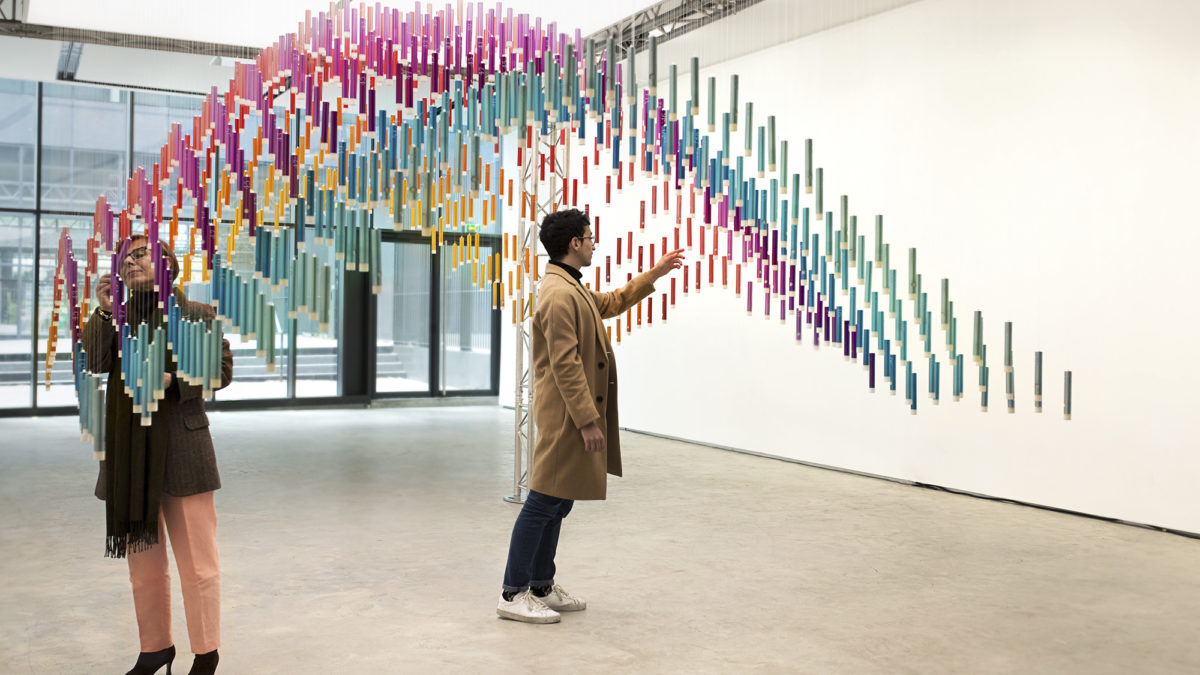 From 12 to 14 May, Thalys – high-speed train company – has used a gallery in the heart of Brussels, in rue Antoine Dansaert to propose an olfactory trip to Paris, Brussels, Amsterdam and Cologne. Designed by Rosapark, the installation "Scent of the City" is the continuation of the "Sounds of the City" advertising campaign of 2015. This year Thalys connected the perfumes with the experience of the journey.
"Who does not associate Cologne with his Water, Amsterdam with flowers, Brussels with chocolate, Paris with a hot croissant? The territories are not just images or activities: a travel project is a multi-sensory experience, and perfumes are deeply rooted in our memories, "explains Agnès Ogier, CEO of Thalys.
The city are depicted without falling into the usual clichés, the use of scents brings to light an unusual aspect of the travel that can evoke emotional and poetic moments in our memories. Through this project, Thalys achieves the dream of "travel by perfume". Perfume consultant Elisabeth Carre, Rosapark creative team and Léonard Marchal, from Drom Fragrances, went in search of the perfect notes to depict the portrait of these four cities. Once the odors were encapsulated in sublime design flasks, the creative studio "L'Associé" designed the installation, a harmonious construction following the movement of a train in full swing.
All Rights Reserved to Rosapark
(via fubiz)