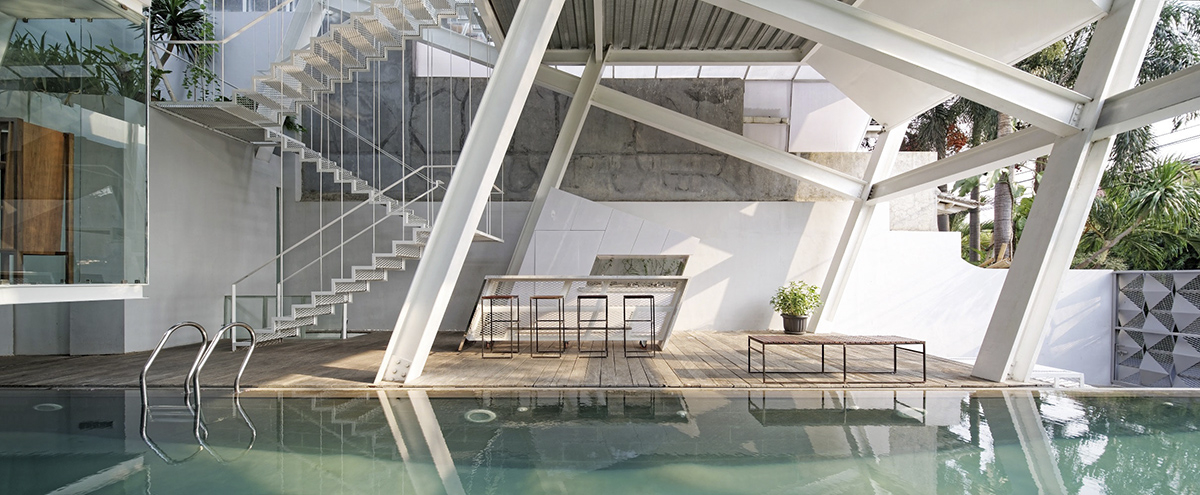 SLANTED HOUSE_ Budi Pradono Architects
Budi Pradono Architects [bpa] is an Indonesian research based architectural studio with interdisciplinary practice focus on contemporary lifestyle, hospitality and urban design through an inclusive and rigorous methodology of research, expansive collaboration and experimentation.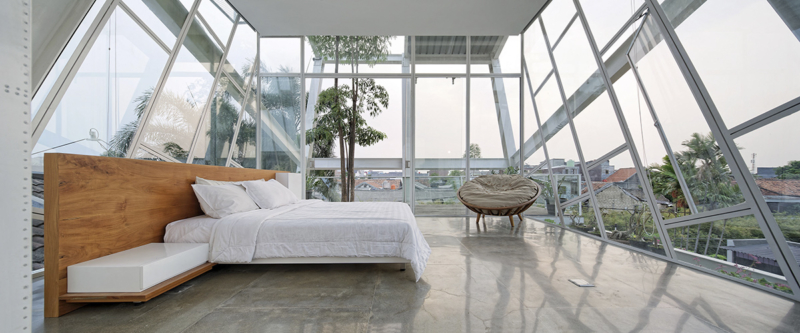 One of their project is Slanted House, conceived as a criticism and antithesis to its upmarket suburban environment: the house stands out from the neighboring residences and their fictitious European aesthetics thanks to its structure, characterized by a steel frame inclined 20 degrees, a white exoskeleton leaning towards the street and precariously rising above the terracotta tiles roofs. The interiors of the house are entirely covered with glass walls, the windows are aligned with the sloping structure and offering the owners a breathtaking view of the area.
Visit Budi Pradono Architects website for more projects!
All Rights reserved to Budi Pradono Architects