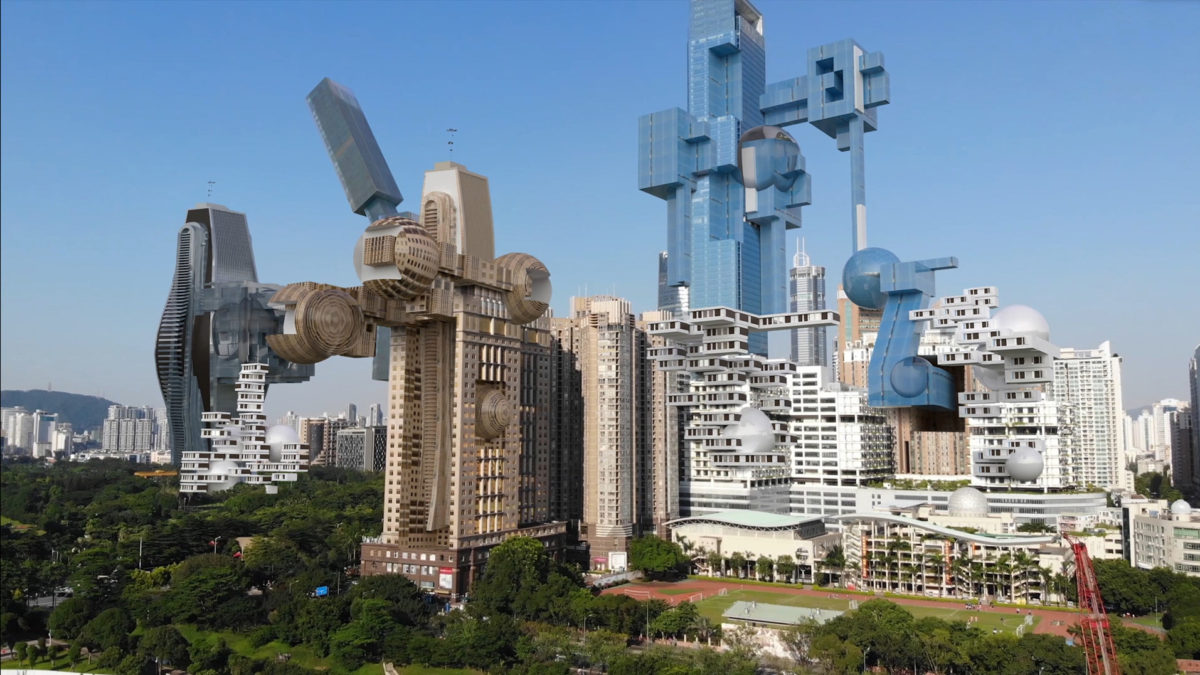 In "Spatial Bodies: Hong Kong & Shenzhen," the self-described "mysterious nature/tech cult" AUJIK imagines a Hong Kong and Shenzhen with architecture that shifts and moves seemingly on its own just like live organisms. Using AI and AR technologies, artist and AUJIK founder Stefan Larsson created a short film that depicts a futuristic cityscape with contracting and expanding buildings that are far from resembling typical rectangular skyscrapers. AUJIK's creature-like structures often have an element similar to limbs or tails, in addition to facades with rounded edges that mimic moving bodies.
The group says the concept for this project is based on open-source software, which theoretically would allow users to shape the architecture based on their needs and in a collaborative, public manner. Spatial Bodies was commissioned by the Shenzhen Biennale of Urbanism\Architecture and premiered in December 2019. The film features music by Japanese electronic artist Daisuke Tanabe.
More AUJIK's futuristic concepts can be found on Behance and Vimeo.
V
C
via designboom