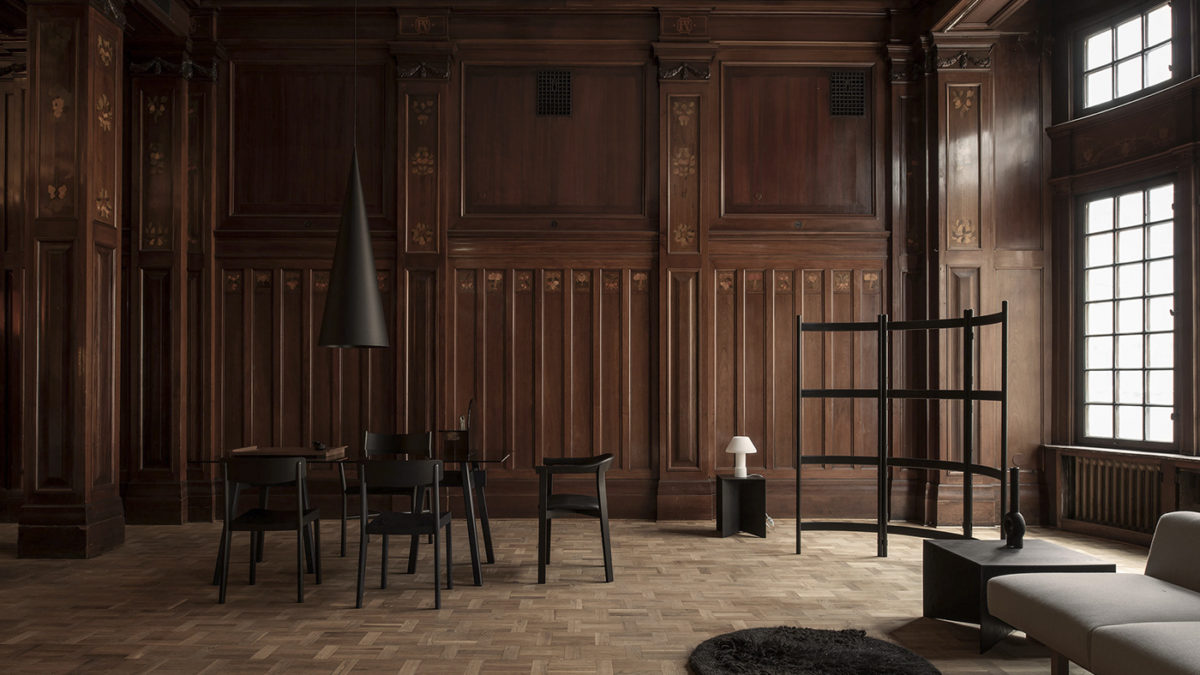 During Stockholm Design Week 2019, Ariake and My Residence welcomed visitors to The Fenix Palace, an exhibition set in a former entertainment palace in central Stockholm. Mixing contemporary Japanese handcraft, handpicked artisans, producers and a Swedish interior dating back to 1912, The Fenix Palace was a celebration of good collaborations in an unusual setting. The event is also the second collaboration between My Residence and the Japanese producer Ariake, following up last year success with the exhibition A quiet reflection, where visitors were invited to a private residence in central Stockholm.
Ariake was founded in 2016 by Legnatec and Hirata Chair, two factories from the furniture town of Morodomi in Saga prefecture, Japan. Named after the Ariake Sea in Southern Japan, Ariake means "morning moon", or daybreak in Japanese, and symbolizes a new chapter for the two factories as they embark on a new journey.
The Ariake collection includes new pieces by Norm Architects, Keiji Ashizawa, Staffan Holm and Anderssen & Voll, with creative direction by Gabriel Tan and branding / art direction by Anner Perrin. Staffan Holm has designed for Ariake the new Carve chair, and the new Dovetail barstools. For Turn handles the Marvis door handle.
The exhibition is a collaboration between Ariake, My Residence, Turn handles, Origin, Wästberg, Nedre Foss, Faina collection and a handpicked selection of designers and producers. It was curated by Hanna Nova Beatrice, editor of My Residence bookazine. Stylist: Anna-Lena Leino, Exhibition co-ordination: Staffan Holm
Ariake designers: Gabriel Tan, Staffan Holm, Zoe Mowat, Keiji Ashisawa, Andersen & Voll, Shin Azumi and Norm architects.
V
Via leibal