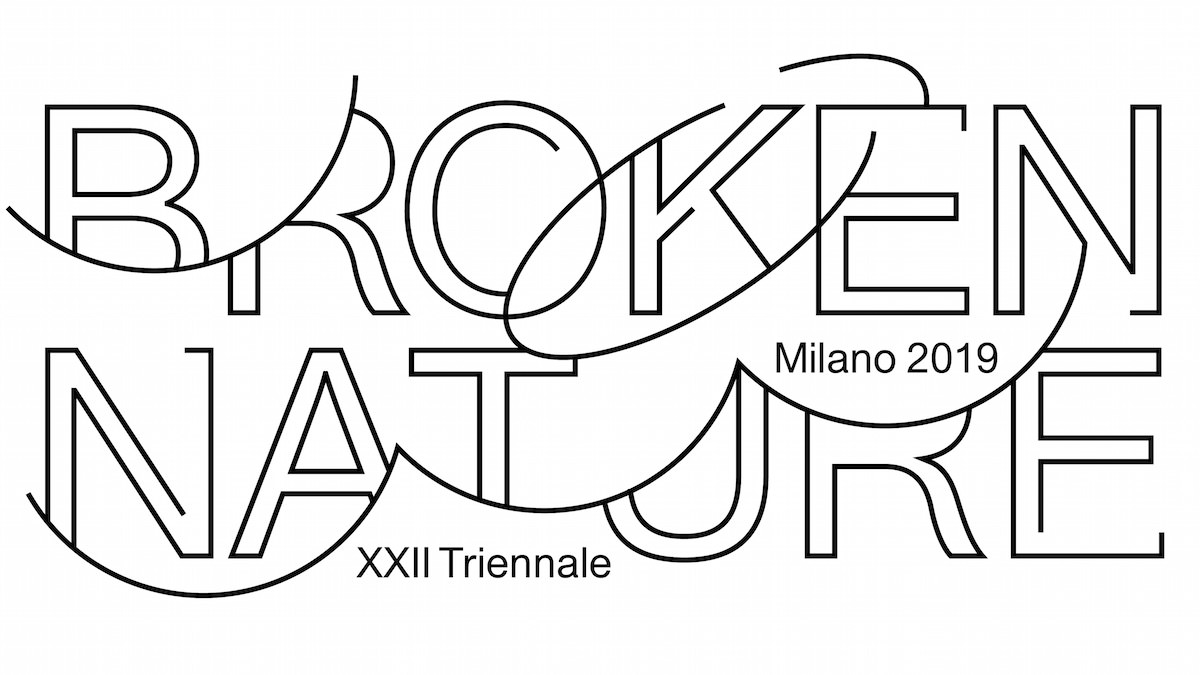 THE XXII TRIENNALE DI MILANO_ BROKEN NATURE: Design Takes on Human Survival
The XXII Triennale di Milano, "Broken Nature: Design Takes on Human Survival", will open on March 2019. It will highlight the concept of restorative design and study the connection between humans and their natural environment, an exploration to "give back what we had from nature" said Stefano Boeri. Paola Antonelli, responsible for architecture and design at MoMA in New York and curator of the XXII Triennale, wants to start an ideal dialogue around design «in the "technosphere" era», about a design «perhaps far from objects, but certainly closer to contemporaneity» (Paola collaborates as curator with Ala Tannir, Laura Maeran and Azzurra Muzzonigro).
Broken Nature wants to celebrate design's ability to offer powerful insight into the key issues of our age, "moving beyond pious deference and inconclusive anxiety." The XXII Triennale will promote the importance of creative practices in surveying our species' bonds with the complex systems in the world, and designing reparations when necessary, through objects, concepts, and new systems. The exhibition's macro areas will be Restorative Design, Magic Pragmatism, Complex Systems, Long-Term Attitudes.
To give you an idea of what kind of projects will be on show, during the one-day symposium held on the 19th of June 2018, Paola presented designers and studio such as: Neri Oxman, American-Israeli architect, designer, and professor at the MIT Media Lab working on "Material Ecology"; Alexandra Daisy Ginsberg, artist working across disciplines and media to explore the human values that shape design, science, technology, and nature; Lorenzo Pezzani, Italian architect working since 2011 for Forensic Oceanography, with an investigation project on the militarization of borders and migration policies in the Mediterranean.
Talking about Restorative Design, in an interview Paola said: "Formafantasma's project Ore Streams is important also because it's very concrete. It shows how electronic waste can be used and also introduces an important concept that I think would be wonderful for citizens: that waste is not waste but rather a new material. This is an example of restorative design. It's not about fixing a table, it's about thinking about things in a different way." 
Broken nature is a true "experimental" project: not only a selection of works and concepts, but a real explorations of fields apparently far from each other. The exhibition aims also to be a way to inspire the citizen once he visited it. The result can be very interesting, on one hand the XXII Triennale could redraw the limits of contemporary design, on the other hand it could create more and more chaos in the design field, talking about "a way of thinking" and not a real discipline with a corresponding category of professionals. However we want to remind Paola that restorative design is just a new term which could be explained by other projects (probably more interesting and effective than Ore Streams) such as Zanzibar's Terrazzo by Super Local, Scoby by Roza Janusz, Cast Away Furniture by Ilaria Bianchi or maybe Fungi Mutarium by Living Studio.
We are sure that we will find an interesting and inspiring selection of projects, which will make us learn and reason more about what surrounds us. We just hope in an exhibition for everyone, coherent, not pretentious but sincere, leading us to understand what to expect from design, without forgetting the real role of designers. To finish, a thought taken from Mario Perniola, Italian contemporary philosopher and aestheticist: nowadays design and its meanings are so wide that everything is design, therefore nothing is design. I can choose what is design and what is not.

For more info about Broken Nature, visit the official page. Looking forward to March 2019!
All Rights are reserved