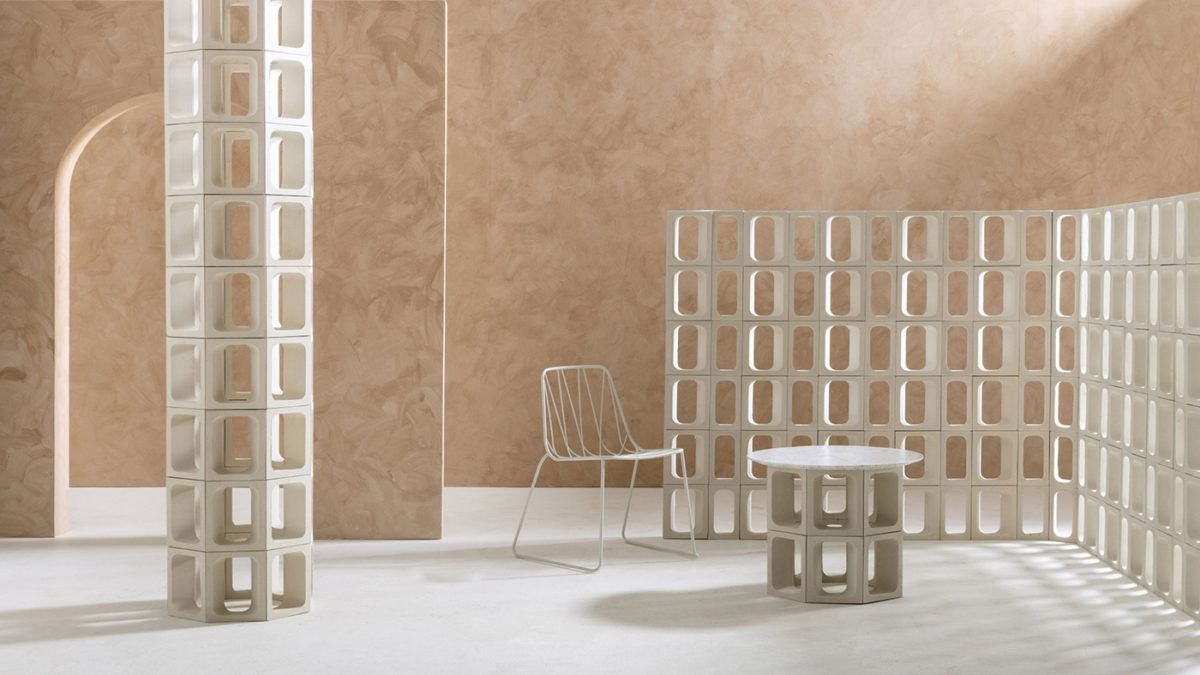 Born in Australia, Tom Fereday develops products based on the principle of honest design, conveying a design process which celebrates the materials and manufacturing processes behind furniture and products. Working across Europe and Australia, Tom Fereday founded his studio in 2012. Below you can find two different projects by Tom, OMNI and Mito.
One of his latest project is OMNI. It reinvents the traditional breeze block to offer an entirely new approach to building and interior design. By transforming the breeze block form to provide a faceted modular block, OMNI allows for a multitude of new and innovative applications. Offering both straight and 45-degree angles to be achieved simply by flipping the brick, OMNI was designed and proportioned to allow for an array angular forms to be created including but not limited to L shaped walls, undulating surfaces, columns and even coffee, dining and bar tables. The OMNI block is a dry pressed cement block requiring no firing or high energy processing. OMNI is initially offered in off white, grey and black colour and available worldwide. The project was realized for Earp Bros.
Designed to celebrate the natural beauty and character of raw materials, the second product presented is the Mito lighting series. Minimal in design, Mito juxtaposes precision manufacturing techniques with natural hand finished timbers and stones to create a truly sculptural light. Honest in design, the Mito light reveals its entire modular structure. Warm indirect light flows across domed forms crafted from natural materials to highlight the products. Modular in design, the Mito series may be configured at any angle and comes in a variety of both wall sconce and floor lamp configurations.
For his projects Tom follows the principle of honest design, and there isn't a better definition: his design is simple but original, the wise use of materials and shapes gives pleasant results, objects that can characterize a space, without overdoing it. Visit Tom's website to see more works and follow him on Instagram!
v
All Rights reserved to Tom Fereday