JUNKYARD DIVING, exploring and creating out of our waste
More and more designers and schools are focusing on environmentally conscious projects, not only from the point of view of the life cycle and production, but also of raw materials. The main idea behind this trend, especially when we talk about "new" materials, is to experiment more and more with what we call "waste" in order to give them a new function. As an example, the waste from agricultural processing becomes material for a new sustainable packaging, the residues of industrial processes generate new materials, a paradigm shift – not only formal but also aesthetic – in which what is discarded becomes a new resource. (cover by Marvin Merkel)
Philippe Malouin is one of the designers who is tackling the theme: in 2021 at The Breeder gallery in Athens he presented the Steel works collection, created starting exclusively from materials from two landfills, one in the Greek capital and one in Brighton (UK). During Milan Design Week 2023, the designer returned to the theme with the exhibition Junkyard Diving, this time together with the students of the Bachelor in Industrial Design di ECAL/University of Art and Design Lausanne.
c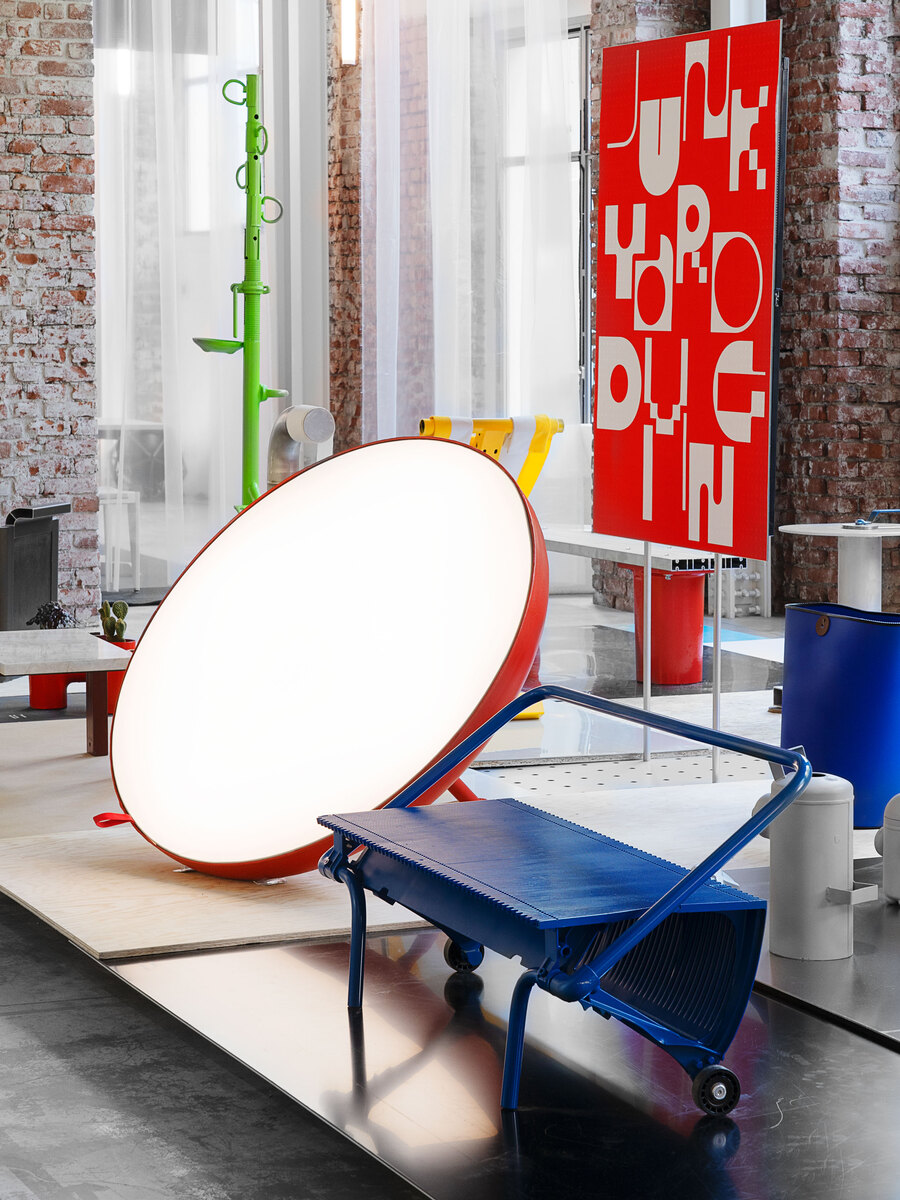 c
Under the guidance of the designer Philippe Malouin, ECAL's Bachelor students in Industrial Design invite us to question our consumption habits, the role of designers and the world of tomorrow. The shortage of energy and resources that many countries are currently experiencing or anticipa­ting, raises several questions about supply alternatives and ways of limiting consumption. According to studies, the cumulative number of metals to be produced in the coming years would exceed the cumulative amount produced since antiquity to the present day.
During a week-long workshop with designer Philippe Malouin, the students have overturned the maxim attributed to the modernist architect Louis Sullivan "Form follows function", seeking new functions inspired by forms found in a metal recycling center. Throgh this process, unexpected associations and discoveries are made, generating a new vocabulary of forms.
"With resources dwindling, it is essential to challenge the way we generate new ideas: combining or altering existing forms and elements can lead to new discoveries in product design. Other people's trash can definitely be our creative treasure", says Philippe Malouin. Junkyard Diving highlighted the existing – yet under-exploited – opportunities for recycling that design provides. Products with new proportions, decorations with one or more functions, new forms and aesthetics between sculpture and furniture.
Presented at the House of Switzerland, Junkyard Diving is part of the group exhibition Urgent Legacy, which proposes innovative and sustainable Swiss design responses to the urgent challenges of the present, in collaboration with the Swiss Arts Council Pro Helvetia and Présence Suisse. Visit the exhibition page for more information on the products on display and follow ECAL Design on Instagram!!
c