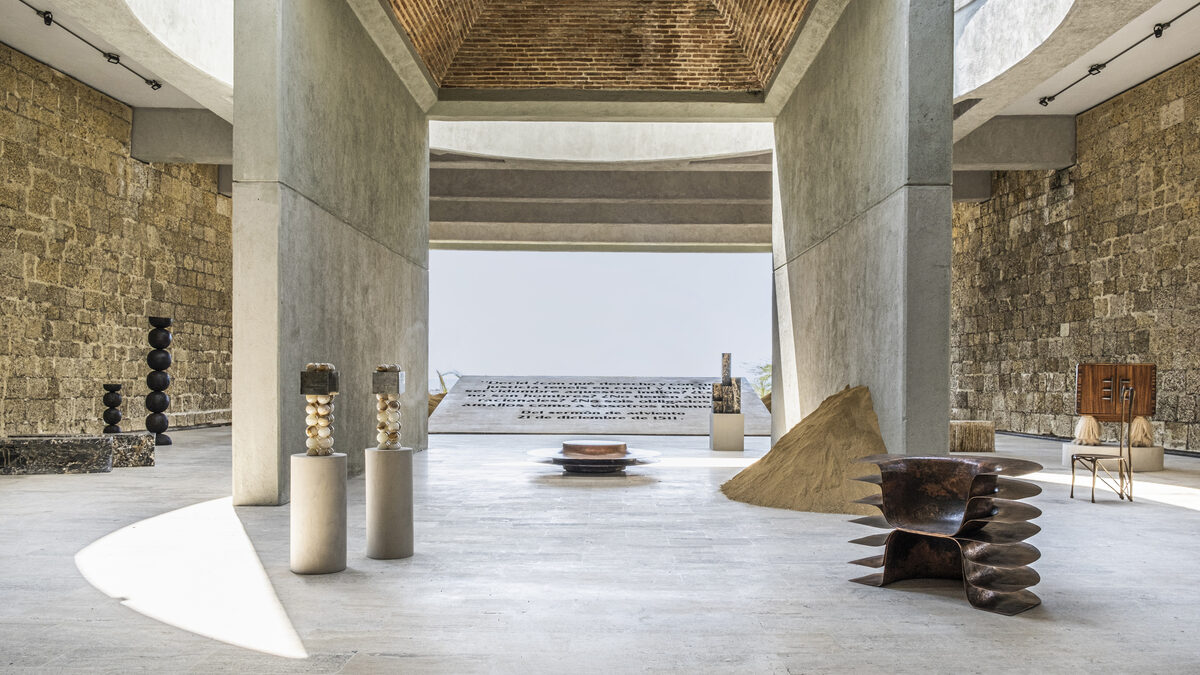 MONTESINO, Galerie Philia at Design Week República Dominicana
On the occasion of the Design Week República Dominicana, Galerie Philia – previously on WeVux – presents Montesino, an exhibition that invites visitors to immerse themselves in Latin American design and forge links with the colonial history of the island.
Ygaël Attali, Founder of Galerie Philia says: "We are honoured to be participating in the Design Week Dominican Republic for the first time. With this exhibition, we hope to provide a compelling insight into the extreme beauty, intricacies and richness behind the craft and cultural heritage that emerges from Mexico, the Dominican Republic, the Caribbeans and Latin America, celebrating this fascinating blend of cultures within the world of design."
Staged in one of the city's historical emblematic landmarks, the Monumento a Fray Antonio de Montesino – an historical gift from the Mexican government to the people of the Dominican Republic – the exhibition features creations by emerging and established artists and designers, hailing from Mexico, the Dominican Republic, Argentina, Peru and Venezuela and celebrates design as a medium to transcend societal, cultural and geographical boundaries.
c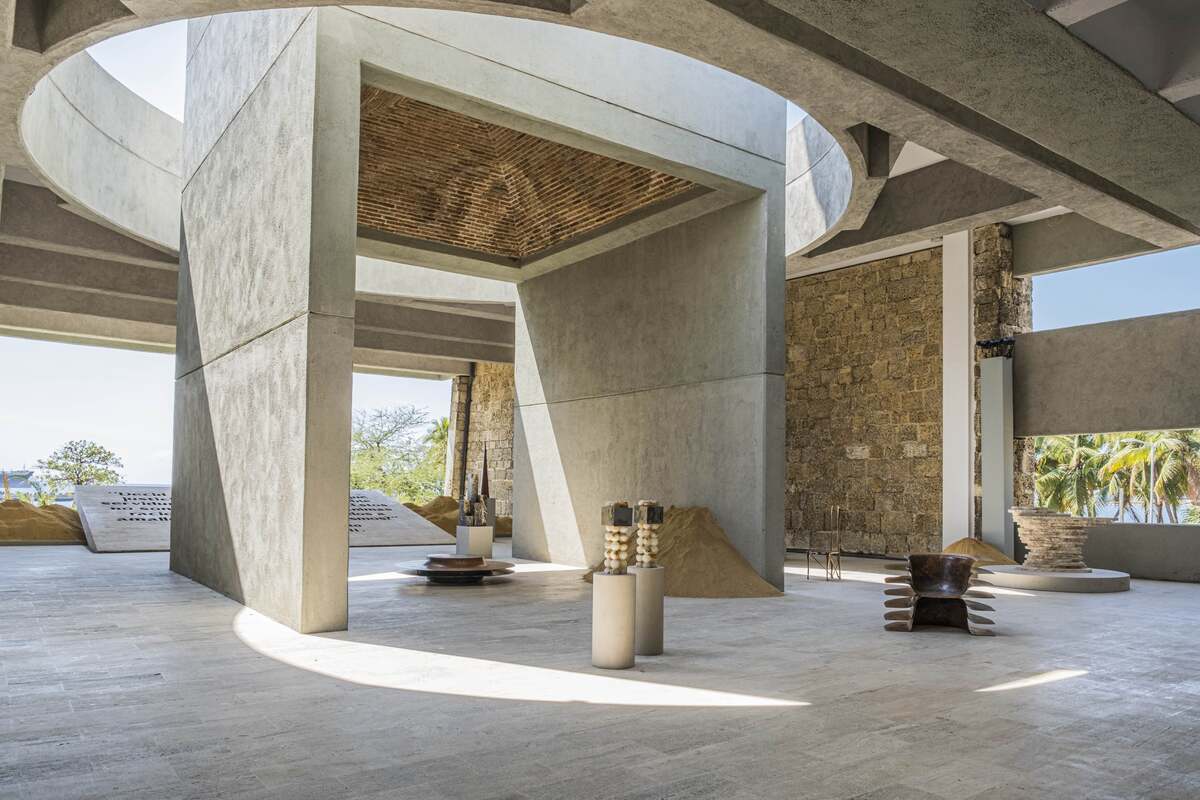 c
Envisioned as an ode to the historic Spanish Dominican friars – Antonio Montesino and Bartolome de Las Casas – who are recognized by scholars as defenders of the rights and protection of the indigenous people of the Caribbean, the curated display co-signed by Ygaël Attali and Alban Roger from Galerie Philia invites visitors to establish a connection with the colonial history of the country.
To celebrate the historical ties between Mexico and the Dominican Republic, in particular their richness and cultural diversity, Montesino foregrounds works by native designers who are committed to preserving their country's artisanal heritage. Highlights include ceramic objects from Casa Alfarera Santo Domingo, a stoneware workshop founded by ceramicist Ysabela Molini with the aim of keeping the pottery craft alive in the Dominican Republic and Carmen, a bar cabinet handcrafted in solid Huanacaxtle wood from Mexico with woven sisal legs by Comité de Proyectos, a duo of Mexican women designers. The piece is part of their Centinelas collection inspired by the bravery of the Zapatista, indigenous women of Chiapas.
Also on display are Atalaya, a light sculpture composed of small spheres in white onyx from the Andes by Argentinian designer Cristián Mohaded, an offbeat sculptural chair Ignis Ossium by Mexican multidisciplinary design studio ACOOCOORO, sand-casted in bronze by foundry Fundición Artística Galindo and a pointed and elongated shaped lamp by Mexican French artist Alina Rotzinger. As well as exquisite new furniture pieces in copper by Mexican designer Manu Bañó and River and Wetland, two monumental artisanal compositions by Peruvian design practice Estudio Rafael Freyre, known for its expertise in the traditional artistic practices of its country of origin.
Further highlights alludes to the historic rituals of indigenous people: such as Half Moon Towers, a series of sculptures in the shape of totems carved from natural Parota wood by Mexican designer Daniel Orozco, a clear travertine Tori stool by Argentinian design studio Ries Estudio and brand-new stone pieces by Mexican star designer Andrés Monnier. Smaller decorative objects including elegant candles by Dominican multidisciplinary artist Raylin Diaz complete this panorama.
To learn more about the exhibition visit Galerie Philia's website and follow it on Instagram!
The Design Week República Dominicana program here
All images are courtesy of Galerie Philia and photo credit Maison Mouton Noir
c