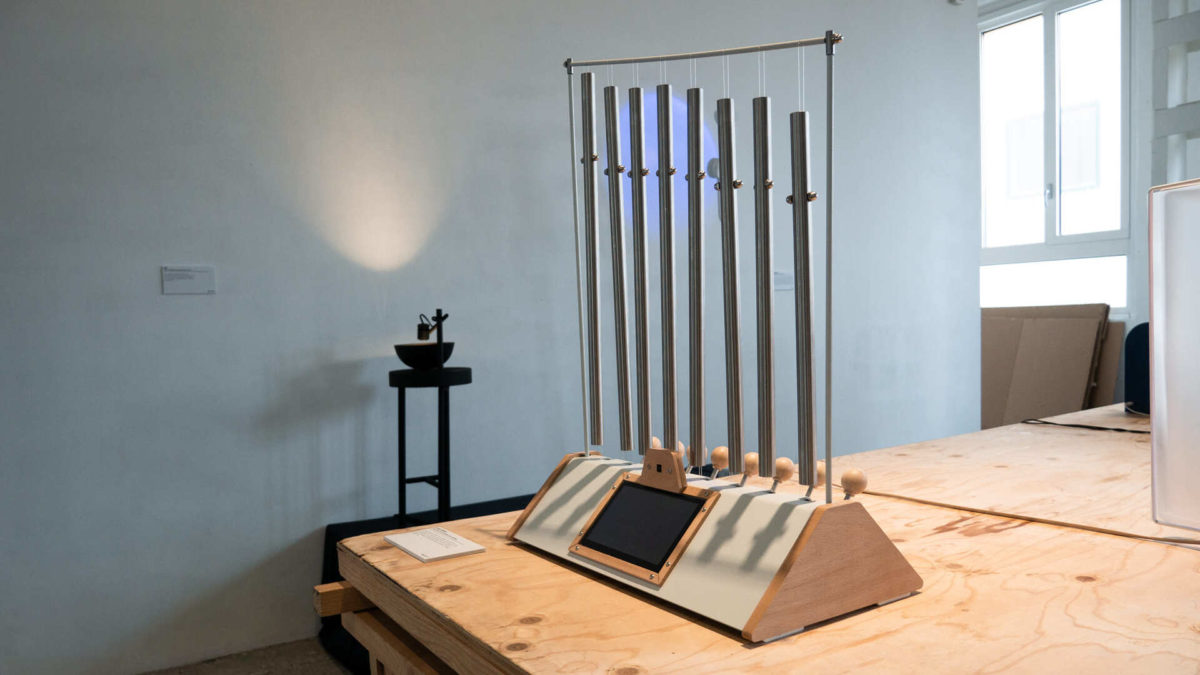 ¡QUE ONDA!, to create your own sound portrait
"I like your vibe" indicates appreciation for someone's "style", energy, outfit. What if we could also associate a sound with the vibe? Designed by Mexican designer Pepe Santillán (José Carlos Ortiz Santillán) for the Design and Technology course at the School of Arquitecture, Art and Design – Tecnológico de Monterrey, ¡Qué Onda! is a unique piece of interactive design. It explores the relationship between user and technology through different types of waves: sound waves, "light" waves and personal waves / vibrations.
Through computer vision, ¡Qué Onda! scans the outfit of its users to translate the frequency of the colors present in it, from a light wave in terahertz, to a sound wave in hertz, creating a sound composition that allows the user to hear his own "vibe" as a real sound portrait.
c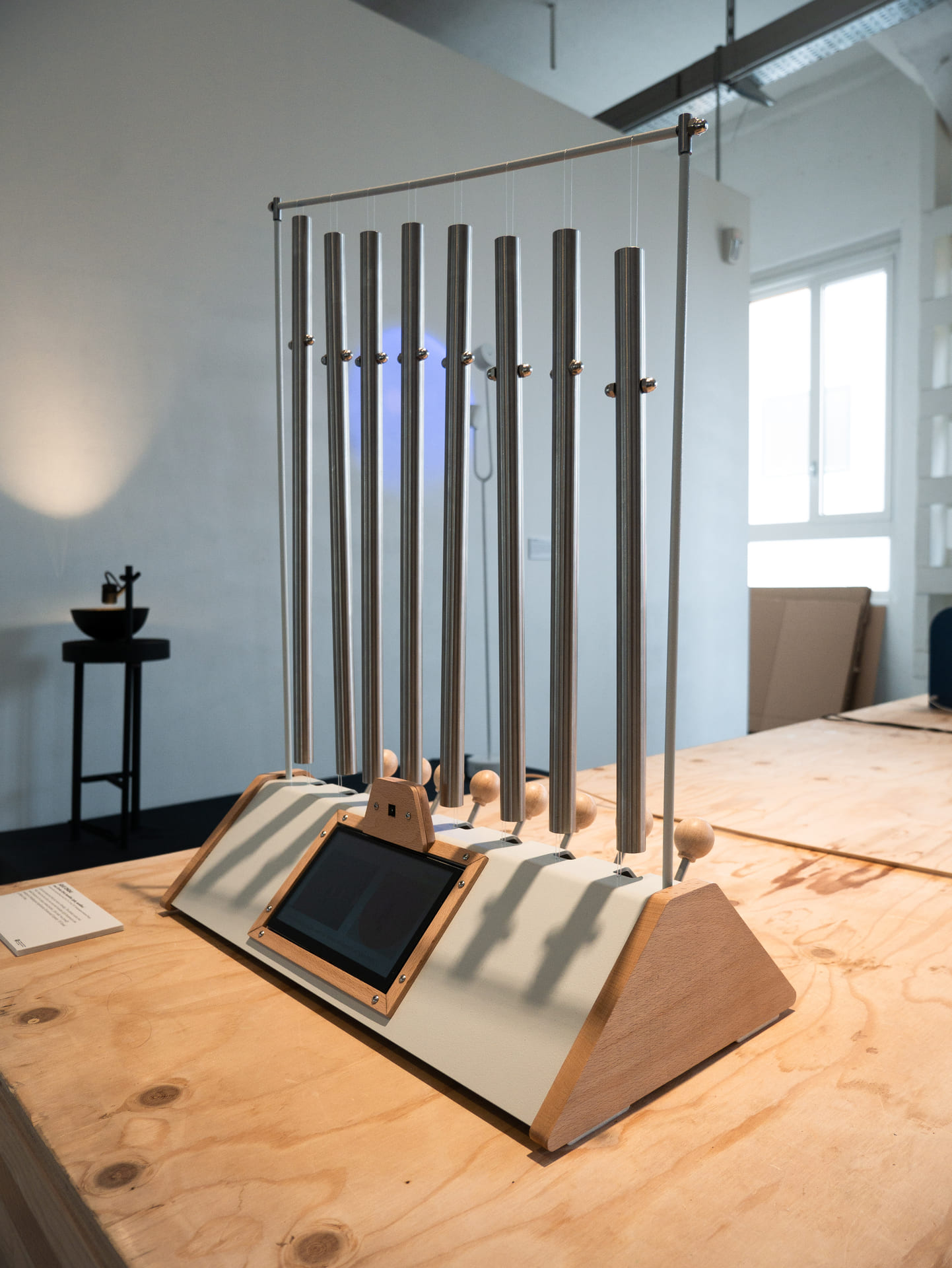 c
To give some more explanation: colors are electromagnetic waves of different lengths while sound is made up of vibrations or sound waves. Once the user takes the photo, ¡Qué Onda! analyzes the image and calculates the average of the colors, taking into account only the 8 of the rainbow. After the calculation, the algorithm translates with a sound mechanism every 3% of each color. The duration of each note will depend on the percentage: if it's high, the duration of each sound will be shorter but with greater frequency. Once the image analysis is finished, the color data list is randomly reordered and the resulting melody is played.
An interesting research, which not only explores the relationship between users and technology through different types of waves, but also confronts us with a scientific phenomenon and translates it for our eyes in a simple and effective way.
The product was part of the We Will Design exhibition at BASE Milano, during Milan Design Week 2022. If you want to know more, follow Pepe Santillán on Instagram!
c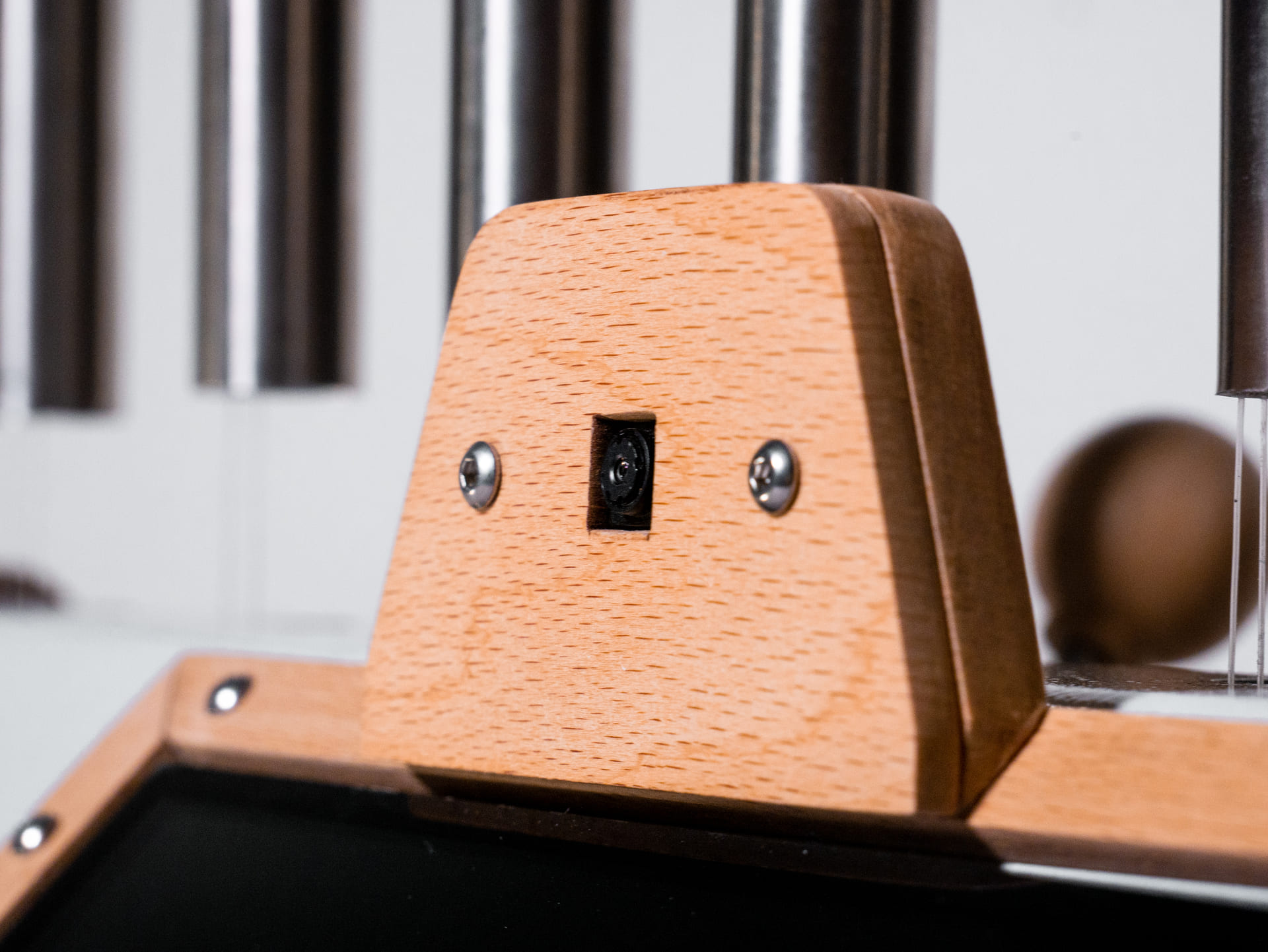 c
Do you want to see your project featured on WeVux? Feel free to send us an email at [email protected] to know more, or visit our About page