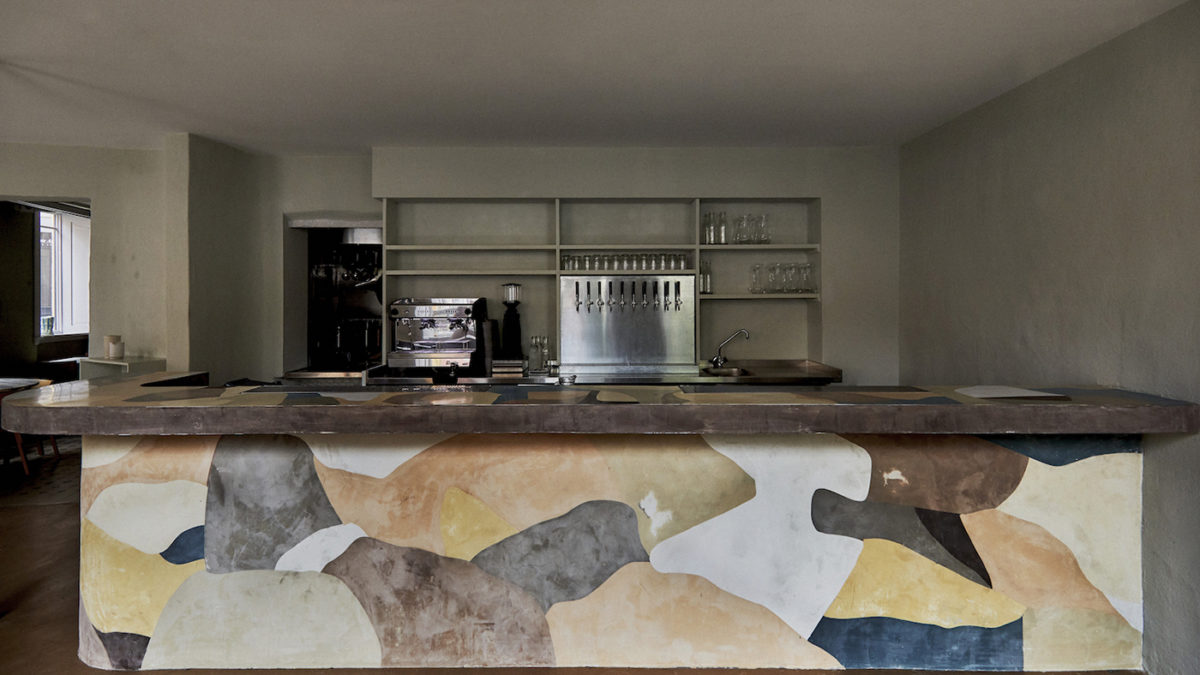 Within the different collections of: Permanent, Studio, St. Pauls and the recent Study Collection, Frama Studio operates in various creative fields and directions. Besides offering the variety of the different collections, the Frama practice offers complete interior management and develops site-specific design solutions.
Yaffa is one of these, a minimalist restaurant interior located in Copenhagen, Denmark, designed by Frama. In close collaboration with its commissioners, the mediterranean restaurant has been transformed from a concrete basement into a warm, inviting and relaxed eatery. A combination of different types of seating allows for the division of spaces within the irregular plan which allows for large parties, individual guests, and more intimate dinners.
The interior elements provide a fresh take on traditional materials such as custom mixed terrazzo, traditional tiling, sandblasted marble and douglas fir wood. Fitting along with this twist on the tradition, be-spoke opal glass globes in varying sizes dot the ceiling, and custom design stainless steel sconces contrast to vintage glass compose the wall lighting. The restaurant's centerpiece is the bar counter. Assembled by individually shaped micro-cement pieces, each have been painted with custom mixed colors; making of a muted color palette is resemblant to the terrazzo blend customized for the space.
Photography by Sergio López
v
All Rights reserved to Frama