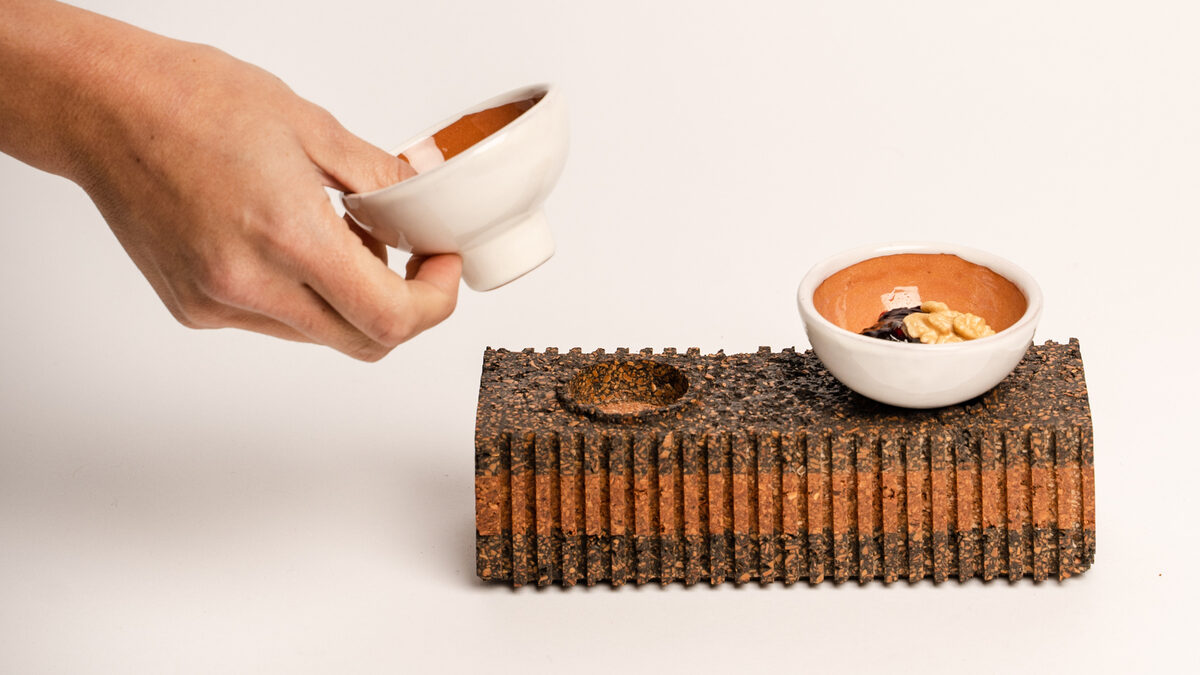 A selection of OPEN CALLS for DESIGN in 2023
Let's start the new year with a selection of unmissable free open calls. Obviously, we selected only those that require free and open registration – to see other paid contests you can read at the bottom of the article.
WeVux is launching a new call for Sustainable Materials! We have long been dedicated to sharing projects and research that have the aim of creating sustainable materials or recovering waste through the production of new materials. We have decided to embark on a new adventure to contribute more to the diffusion of this type of project in the real world. Read more here
"DRINK?" Open Call. Laguna~B launched "DRINK?", an international open call inviting students to design a drinking glass that, while maintaining traditional functional features, is original and breaks the rules of traditional tableware. The goal is testing designers' creativity in converting an every-day object into something out of the ordinary. More here.
BESTIARIO, the new call by KeepLife – This year's project call is called Bestiario and aims to send a message of sustainability and awareness to both young and old: animals today are becoming extinct at a rate about 100 times faster than in the past, between climate change and habitat destruction. Bestiario wants to bring attention to the problem by starting with an object as simple as a game or a desk product in the shape of an animal. Selected projects will have the opportunity to be exhibited at Milan Design Week 2023 and Dutch Design Week 2023 in Eindhoven. More here
8th INSPIRELI AWARDS and EDU-PROJECT CROATIA – Inspireli Awards, the world's largest global student contest, is back! With participants from 150 countries and 830+ architects on the jury, the aim of the competition is to support young talents in architecture free of charge, regardless of their social, economic or ethnic conditions. As a part of the 8th Annual Inspireli awards, the Edu-Project Croatia / Miris Garden competition is now open. It's a unique educational project that gives students a chance to influence a large development project in Croatia.
c
c
Ro Plastic Prize 2023 – RoGUILTLESSPLASTIC is the international project, conceived in 2019, founded and curated by Rossana Orlandi and Nicoletta Orlandi Brugnoni. For the 2023 edition, the Ro Plastic Prize launches three new categories representing common high priority issues, involving re-Waste. Participation in the Award is free of charge, open to all ages and to individuals or teams from any country or field. The three winners, one for each category, will receive a prize of 10,000 euros. Visit the Ro Plastic Prize pages to find out more details, the deadline is January 23, 2023!
Design Contest by TABU, IDEASxWOOD 2022/2023 – Ideasxwood – with open and free registration – is the most important Contest in the world in the wood sector, promoted by TABU and sponsored by ADI, FederlegnoArredo and FSC® Italia: a competition of ideas aimed at both to university students and designers of all ages, annual and international. The main partner is Carpanelli. TABU is the Italian excellence in wood dyeing, based in Cantù (CO). The deadline for submitting the entries is 10 June 2023. Click here to find out the details of the competition!
SeaDesign Contest 2023 – Tigullio Design District and Nautic One organize "Sea Design Contest 2023" open to students and young graduates from all over the world. The contest is looking for projects related to the nautical world, without particular restrictions relating to the category of product or service presented. For more information, visit the dedicated page on the Tigullio Design District website. You have until February 28th to submit your project!
Other competitions that we have preferred not to explore because they have a paid registration are: the Red Dot Award: Design Concept, for which registration starts at €400; the A' Design Award & Competition, registration fee is calculated based on so many factors it feels like filling out a tax form; the German Innovation Awards, even in this case the cost to send your projects starts from € 495.00.
c