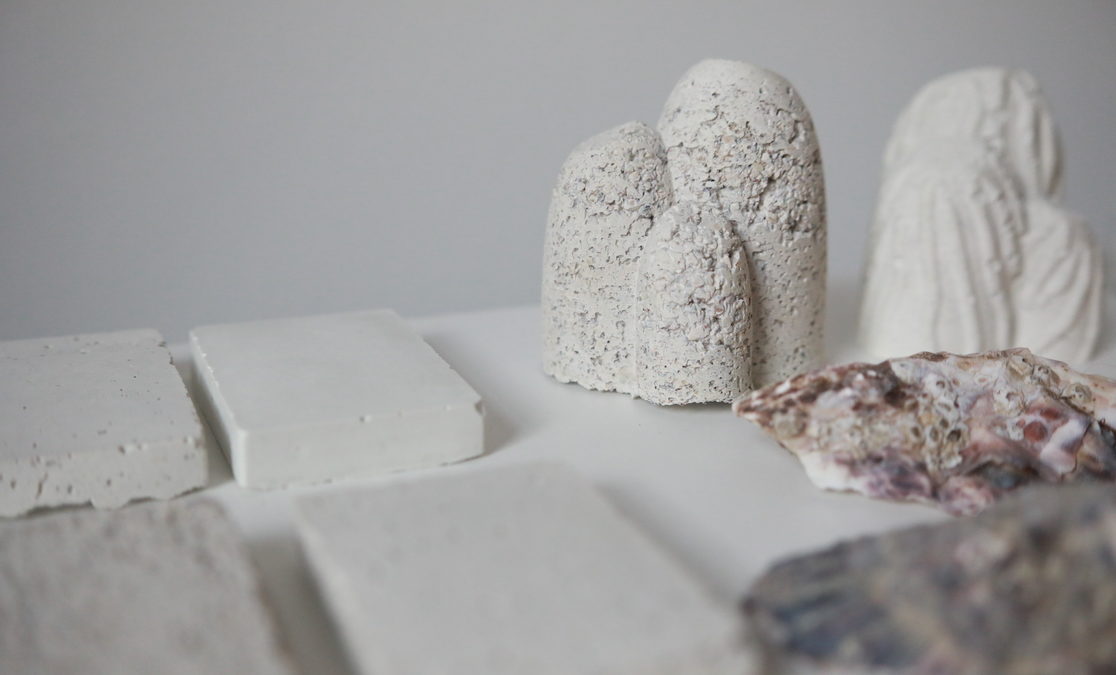 NEW SUSTAINABLE MATERIALS, the 2022 selection
As last year, we will present selections of the most interesting projects we talked about in 2022. After the many requests we receive on the subject, the first article is related to new sustainable materials.
Human Material Loop, human hais as a material – Looking at human hair as a material can be puzzling, but overcoming this taboo offers many advantages. An abundance quantity, non-toxic, non-irritating to the skin and anti allergic material to work with. It has a strength to weight ratio comparable to steel. Founded in 2021, Human Material Loop explores the possibilities of waste human hair as a material to create sustainable products and promote a zero-impact economy.
Ananasse, from pineapple peel to faux leather – The production of pineapple is estimated at around 24.8 million tons of which only 60% is used. Every year nearly 10 million tons are left on the ground to rot as fruit farms import low-cost products rather than support local ones. In Italy, with an average import of about 130,000 tons per year, it's surprisingly the second most consumed exotic fruit. Vérabuccia ® was born from the idea of the designer and entrepreneur Francesca Nori, with the help of Fabrizio Moiani. Ananasse is the first material of Vérabuccia ®, created thanks to the recovery of pineapple peels.
ELOS, a primitive material for contemporary design – Today, plastic is one of the biggest factors of pollution and Souhaïb Ghanmi was interested in a potential substitute for this material. It was while observing his father's family, who takes care of the cattle, that he noticed the amount of waste produced after slaughter. Thanks to his uncle, who used to recover these bones to make knife handles, Souhaïb found a starting point for his own project. In the past, bone was the equivalent of plastic and therefore the designer decided to look at this primitive material to apply it to our daily lives.
Chitofoam, a sustainable circular system – Chitofoam system, developed by Charlotte Böhning and Mary Lempres. It was discovered that 100 mealworms could eat 40 milligrams of Styrofoam each day with no impact on their health or edibility. In their studio, the two designers began to dispose of their modelling foam and packaging waste in a homemade mealworm biodigestor for depolymerization. As material developers and designers, they began to collect the exoskeletons that the plastic-eating worms shed and extracted a biopolymer gel called Chitosan.
c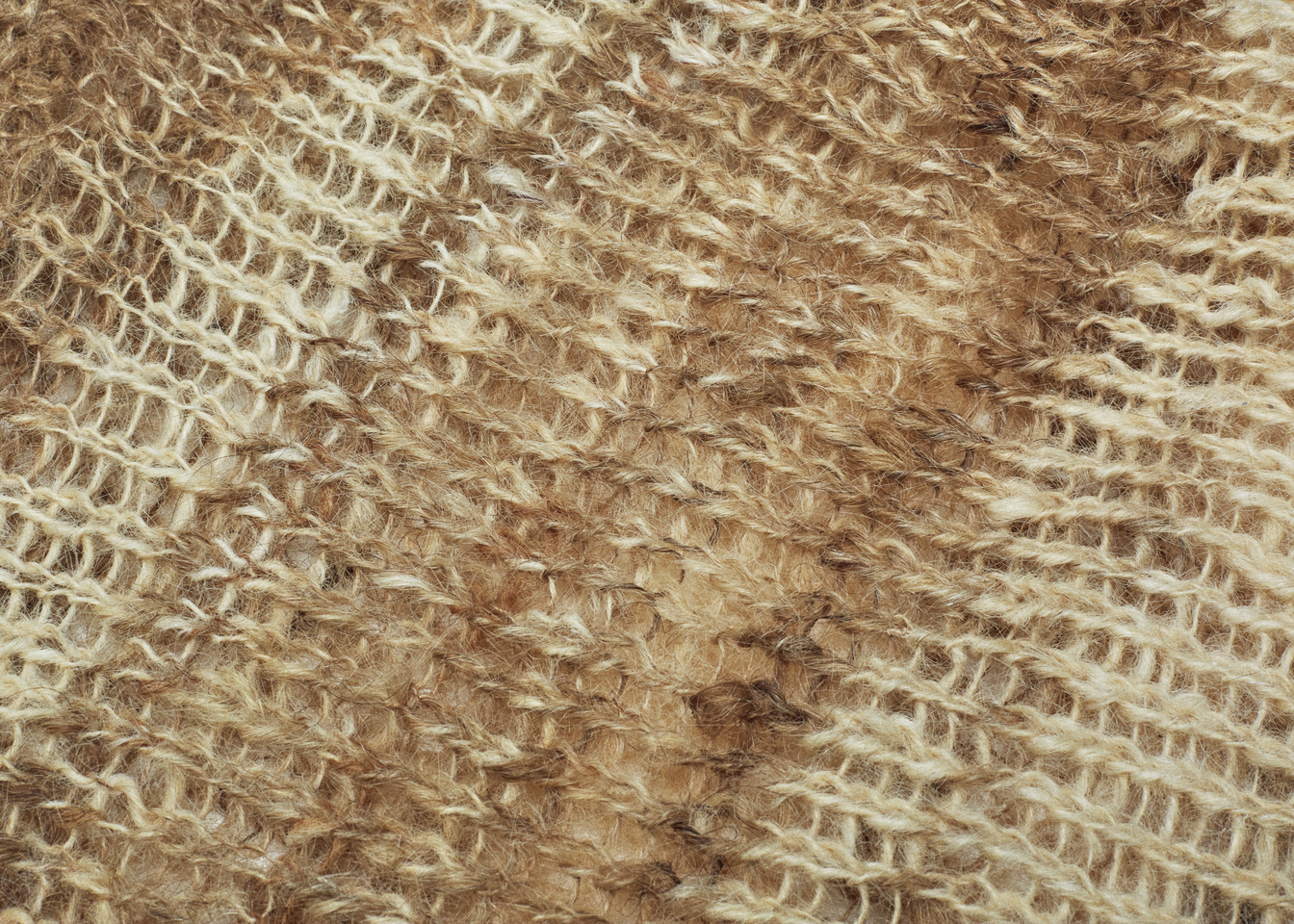 c
Resting Reef, redefine death by taking care of the environment – Resting Reef is a startup created by Louise Skajem and Aura Murillo. It starts from a double analysis that is as interesting as it is disturbing: dying is killing our planet. Just in the US, every year 100 million acres of land are deforested and 1,6 million tons of cement and steel are used to build graves. Not to mention the 20 million liters of toxic embalming fluid that end up into the groundwater. Resting Reef is not only aiming to reduce these negative impacts but generate positive ones. To do so, the startup creates reef-like structures that can nurture and accommodate marine growth while offering an eco-friendly place to rest.
Anoa Chair by Gae Avitabile – The project comes from the idea of transforming a single-use product – containers for mozzarella, made from expanded polystyrene – into a new object designed to last: a chair composed of a new material, created by the company AirPol, derived from recycling of the polystyrene using ETE technology which is then spread into sheets and thermoformed.
Wolfwall, the material derived from canine fibers – Alessandra Tuseo designed Wolfwall, an eco-sustainable thermal-phono insulation material derived from canine fibers. Annually in Italy at least 115 millions of kilos of undercoat would be naturally produced, of which, considering a loss of 20% of the weight after a necessary washing process, 90 millions of kilos of fibres would become available to be processed. Such a quantity would allow to produce a total of 90.000.000 m2 of felt. In the past, dog wool, also known as chiengora, was used in substitution of sheep wool.
‍From the ashes, a production without waste – With From the ashes, Studio peipei created a 100% natural glass, free of toxic or limited additives and made for next generations. Glass scraps are included in some objects to further accelerate melting and thus save gas. This addition is visible in the darker color of some products. The project was recently awarded the Green Concept Award 2022.
c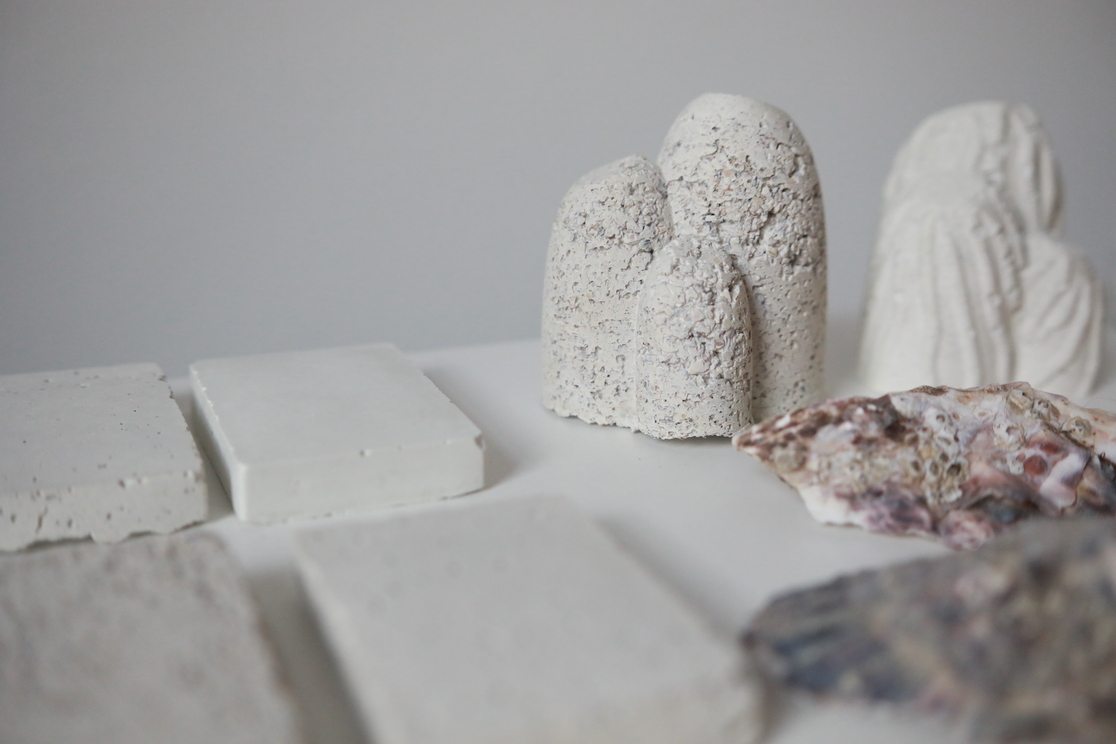 c
Meenghe, a way to solve two problems with one solution – "Meenghe is a line of urban furniture products made from used tire shavings. On the one hand, cities continue to grow and there is a need for more and more furniture to make them more comfortable and ergonomic; on the other hand, we are overwhelmed by used tires, and the situation will continue to get worse as long as we continue to use cars." Djurdja Garcevic
Kreis Cup, a cup for coffee made from coffee – Founded in 2022, the company Coffee Kreis aims to reduce coffee waste, following a circular economy model based on the "regeneration of natural materials". The result of the research is The Kreis Cup is a biodegradable and reusable cup made from used coffee grounds and plant-based materials, free of petroleum-based plastics. It's heat resistant and designed to keep your coffee hot longer – but also colder, in the case of an iced coffee – thanks to its double-walled structure.
From stone to glass, a naturally colored glass – With the From Stone to Glass project, Salomé Maarek wanted to create a naturally colored glass with local resources. The designer considered using fruits and vegetables to naturally color the material, however it was found that this would have a harmful ecological impact. She started looking for possible local natural resources in different regions of the country. Potash, wood, copper, sand, clay… The final decision was Israeli stone.
Fucina Frammenti, design with the "noble waste" – Fucina Frammenti is a collective formed by Clara Accebbi, Elia Venturini and Alessandro Zannoni, and aims to search for applications in noble waste resulting from industrial production and handcrafted processes. For Fucina Frammenti, "noble" waste means a finished or semi-finished product, which may be part of an object made by a company or which is part of its production cycle. The identification of the possible presence of the "noble" waste can be done by studying and thoroughly understanding each production process.
Packioli, the water-resistant soap packaging – The goals behind the project are to eliminate plastic packaging and meet the hygiene, logistics, and endurance needs of soap brands. With Packioli, Alara has not only managed to meet those needs, but has created a bio and water-resistant packaging that also helps to reduce the huge volume of artichoke and peapods waste regularly produced in western Turkey.
c